Posted by Wiley Moody on Feb 5, 2021
Motorcycle protective gear is a must-have for riding your V-twin cruiser bike or any type of motorcycle. According to recent statistics, motorcycling is up to 33 times more dangerous than driving a car. While riding your favorite bike can seem more dangerous, these numbers shouldn't scare you off. With the right protective gear, you can hit the road with confidence.
In this article, we'll be covering the best motorcycle protective gear you should have to ensure a safe and enjoyable riding experience on your bike.
DOT-Approved Helmet
A motorcycle helmet is perhaps the most critical motorcycle protective gear you can get for yourself. It protects your head and face in case of an accident or a fall that impacts your head. When choosing a suitable helmet, whether it's a full helmet, three-quarter helmet, or half helmet, ensure it's DOT-approved and has the highest level of protection features with a visor that protects your face. You can also consider extras like Bluetooth connectivity and intercom.
Motorcycle Jacket
The best motorcycle jacket for protection is a must-have no matter how far you're riding or what the weather is like. Check the different parts of the jacket and how each adds to the overall protection. Leather and synthetic jackets provide excellent functionality, style options, and reliable protection. Like your other motorcycle protective gear, the jacket should fit comfortably, be waterproof and breathable, and have reflective material for better nighttime visibility.
Motorcycle Pants
While most riders are comfortable wearing jeans, getting yourself a pair of motorcycle riding pants offers enhanced protection from the environment and against falls. Just like jackets, they come in different materials, styles, and design features. The right pants should have breathable construction and ventilation, retro-reflective covering, waterproof protection, and comfortable fitting.
Motorcycle Boots
Motorcycle riding boots are designed with rider safety in mind. They should feature built-in ankle protection, oil-resistant soles for that firm grip you need on the ground, enhanced torsional stiffness for reduced flexing, durable pads or buckles, high-quality thick leather or designer textile with excellent abrasion resistance, good ventilation, and a waterproof design. The boots should also be comfortable to wear all day in the case that you're on a long road trip and will be making stops throughout the day.
Leather Gloves
Motorcycle gloves are perhaps the most ignored motorcycle protective gear, yet they offer more protection for the hands than many riders realize. If you fall, you're most likely to use your hands to prevent or reduce the impact, putting your hands at risk of serious injury. Opt for leather gloves with additional padding and protection on the back of the hand and palm, knuckles, and fingers, with excellent abrasion protection, waterproofing, and comfortable fit.
Additional Riding Gear to Buy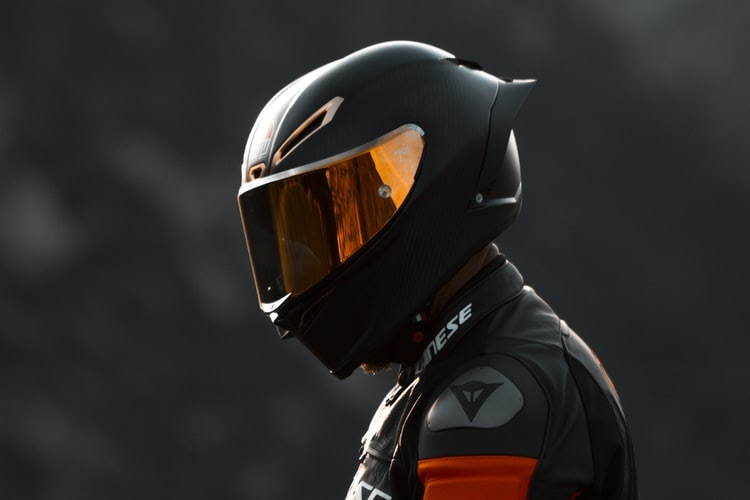 Eye Protection - If you don't have a helmet with a visor, ensure you add additional eye protection goggles with impact protection, padding, and a secure fit with a style or design that matches your favorite motorcycle protective gear.
Hearing Protection - We know you love the sound of your V-twin cruiser bike exhaust, but during long rides, the constant loud sound from the exhaust and the wind rustling over your helmet can get uncomfortable and distract your mind. Get some earplugs or a helmet with soundproofing features to help you stay alert during long trips.
Body Armor, Knee, Elbow, and Skin Guards - These should also be part of your best motorcycle protective gear. You can opt for an armored vest, a certified back protector, and other body armor options. Knee pads, elbow pads, and skin guards also provide that additional protection. Ensure they fit snugly.
Shop Premium Quality Riding Gear Online
When shopping for motorcycle protective gear, you must consider safety features, comfort, style, and warmth. Whether you're looking for the best motorcycle jacket for protection, a classic-style helmet for touring, or protective leather gloves, West End Motorsports brings you premium-quality aftermarket riding gear from brands you love.
Order online 24/7 and enjoy guaranteed fitment and free shipping on orders over $99.