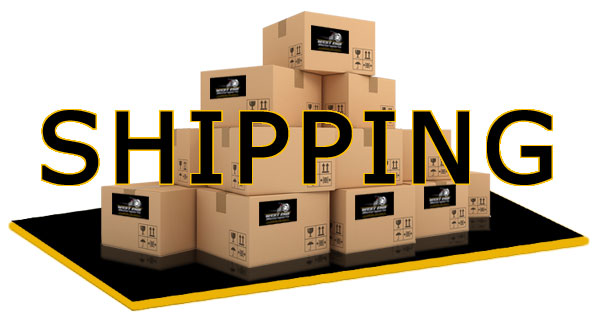 The following standard shipping rates apply to orders with a shipping address in the continental U.S.:
Shipping Rates (based on the order total before any taxes):
Up to $10.00 - Shipping $6.95
$10.01 to $20.00 - Shipping $7.95
$20.01 to $30.00 - Shipping $8.95
$30.01 to $40.00 - Shipping $9.95
$40.01 to $60.00 - Shipping $10.95
$60.01 to $80.00 - Shipping $11.95
$80.01 to $98.99 - Shipping $12.95
$99.00 and Up - Shipping is Free

(These rates do not apply to Alaska, Hawaii, Puerto Rico, APO, FPO and international orders)
These rates are for standard shipping with the mail carrier of our choice (we use UPS Ground, or USPS Priority Mail). You may request a particular shipper but additional charges may apply (you will be notified of these charges upon request).
The following UPS shipping map shows the probable number of business days it will take an order to arrive (to you) once it leaves our Pennsylvania facility. (The time frame does not include the day the order shipped-it starts the next business day.) There are no guarantees with ground shipping, but generally the maps are extremely reliable.