Posted by West End Motorsports on May 22, 2019
Many riders agree motorcycles are meant for cruising. The best bikes offer the perfect blend of a relaxed posture, classic styling, and plenty of torque to create a great experience. But to be considered one of the best cruisers on the market, a bike needs to do more than just be comfortable going down the highway. It also needs to have a great look that makes a statement in Main Street traffic too.
Once you've gotten the hang of a beginner bike, you're ready for a good midsize cruiser. The best midsize cruiser motorcycles stand up to the conditions you'll face on the open road, but don't hog space or cut short on the maneuverability needed for navigating narrow city streets. Before you settle on which cruiser to spend your money on, here are five suggestions we think are worth a look:
1. Honda Rebel 500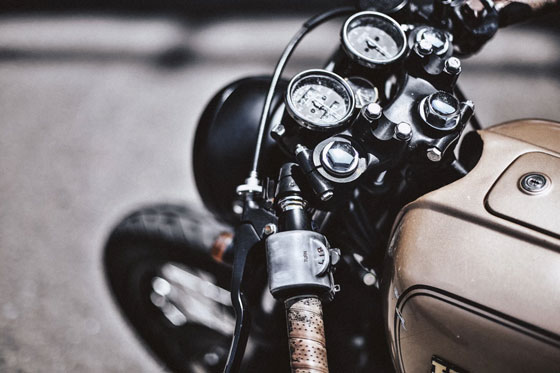 Honda's Rebel 500 is a great starting point for people looking for the best midsize cruiser motorcycle. It's smaller than other bikes dominating the road but is still packed with a lot of fun, all at a great price. The Rebel is about half the weight of other bikes too without sacrificing on torque. This allows the bike to be an all-around great handling machine so you can quickly maneuver.
The Rebel is especially a good choice for riders that plan to stick to urban driving. Because of its size, this Honda motorbike can easily weave into traffic or down side streets. Yet, the Rebel is also great at providing a relaxed ride when you need something that can handle the higher speeds of highway driving without worry.
2. Kawasaki Vulcan 900 Custom
For years, Kawasaki's Vulcan bikes have been regarded as some of the best midsize cruiser motorcycles, and for good reason. The 900 Custom is just the latest example of the Vulcan's versatility in a great package. This Kawasaki motorcycle is available in varying displacements, so you can get the style that best suits your driving. This machine also has features like a low saddle and handlebar stem that come standard. If you want a relaxed bike suited for comfortable cruising right off the factory floor that also has a unique look, this motorcycle is worth considering.
3. Suzuki Boulevard M109R
If you are familiar with cruisers, you know that performance handling is not something this style of motorcycle is known for. But with the Suzuki Boulevard M109R that stereotype is left in the dust. Thanks to an inverted front fork and rear mono shock, this bike is designed to excel on twisted roads as easily as on those long stretches of highway. The Boulevard is also one of the best midsize cruiser motorcycles thanks to a high back seat and wide forward controls that create a comfy ride with a high appeal.
4. Moto Guzzi MGX-21
To get a cruiser that offers a cutting edge feel, look no further than the MGX-21 from Moto Guzzi. This bike is covered in carbon fiber, creating a sleek look. While the MGX-21 is outfitted with body panels and integrated hard cases that seem out of this world, it still embodies the classic Guzzi spirit with a signature transverse V-Twin engine. This gives the cruiser a tried and true performance you can count on for miles no matter where you ride.
5. Indian Chief
There's a lot of history behind Indian Chief motorcycles. That history has helped the bike earn its place on the radar of riders of all kinds as one of the best midsize cruiser motorcycles around. The classic appeal of these machines comes from the big twin engine which combines with sweeping fenders and broad handlebars. Add an illuminated figurehead and it's easy to see why this bike has been in production since the 1920s.
Aside from the overall classic look of the bike, the Indian Chief has a western style saddle and plenty of floorboard space to max on comfort. But just because this bike is built around classic style doesn't mean it can't appeal to modern riders too. Conveniences like ABS brakes, cruise control, and a keyless ignition makes it a piece that easily stands beside any modern day cruiser.
The Best Bikes for Every Kind of Ride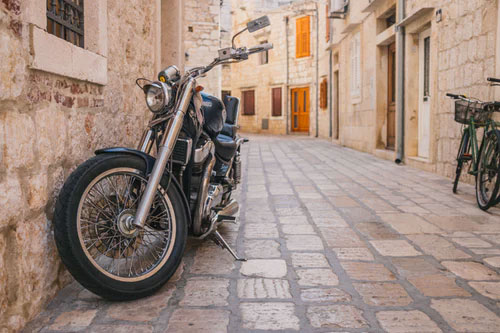 Whether you're looking to buy your first bike or are a seasoned rider who wants a new machine, West End Motorsports has a midsize cruiser to fit your style. The midsize bike is great for hitting the road during a long trip or riding the few miles between home and the office. With versatility and performance abundant in many midsize options, there's a lot to consider.
If you need help finding the right bike for your needs, then West End Motorsports is the place to start. We can give you the details on a number of midsize cruisers to help you find the best motorcycle for your needs. Give us a shout and we'll be happy to point you in the right direction to find the best midsize cruiser motorcycle for your style.