Posted by West End Motorsports on Apr 17, 2019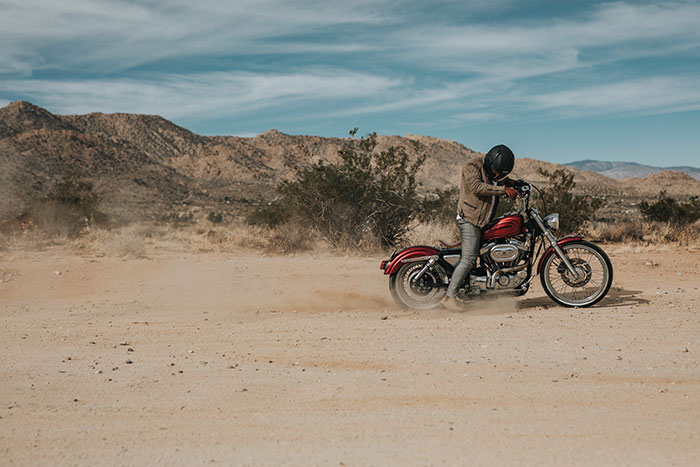 For many inexperienced riders, beginner cruiser bikes offer a great entry point to motorcycles. Seen as forgiving, yet still a "real" motorcycle, cruisers offer a great balance of features that even experienced riders wouldn't be ashamed to be seen on. While many riders are drawn to motorcycles like they've seen in movies or under an awesome looking biker on the open road, many times these would be poor and potentially dangerous choices for newer riders.
What Makes For a Quality Beginner Bike
Not all cruisers are created equal, and that means you still need to compare the features and specifications to find quality beginner cruiser bikes. New riders tend to lack confidence.
Transitioning from a car or truck can leave new riders feeling exposed and unstable, and even moving up from a junior dirt bike can be tough, as the rider, though experienced on two wheels, lacks a frame of reference for the increased weight and power they control on a motorbike. These factors will help them find a ride that they can gain confidence on:
What's in a name? - Impatience forces a lot of new riders to look for cheaper bikes. Cheap isn't bad, but it still needs to be a bike they can count on. Avoid online "budget" motorcycle sellers that offer substandard motorcycles and scooters shipped to you. Watch out for used lemons, both online and in-person. Stick to name brand bikes that offer reliable operation and that are new or well-maintained. Project bikes do not always make good beginner cruiser bikes.
Posture Up! - Posture is a major factor in your comfort level riding your bike. Lean too far forward or lounge too far back and you risk sacrificing some balance and reaction time for certain riding maneuvers. Cruisers give you an upright posture, but the best cruisers force your body into the perfect blend of balance and readiness by positioning footpegs low and forward and offering a saddle with an angle that encourages a straighter back. The perfect riding posture on beginner cruiser bikes enhances your control and reaction speed to help you ride safer and control your motorcycle confidently.
Low Rider - While your shoulders and head may be up, your posterior should be down. Cruisers offer lower seats, getting riders closer to the ground. This makes new riders feel more secure and in control as they learn how to tear up the asphalt like a pro.
Manageable Power - There's no hard and fast rule on how big is too big for a beginner rider getting on their first bike. Riders should always start with a bike that offers enough horses to get the job done, but if you're still working on wrist control, err on the side of caution. Beginner cruiser bikes still have plenty of power to be a daily rider and get through some poker runs, but you'll eventually want to move up to a bigger rig.
Garage Ready. - While you don't want to pick up a project ride that's going to stay up on a stand for your first motorcycle purchase, you should think about maintenance from day one. Make sure you'll be able to get the parts you need to keep it roaring on the road. This also gives you the perfect excuse to take a look at the availability of custom parts. Just because it's a no-frills ride when you get it, doesn't mean you have to keep it that way forever.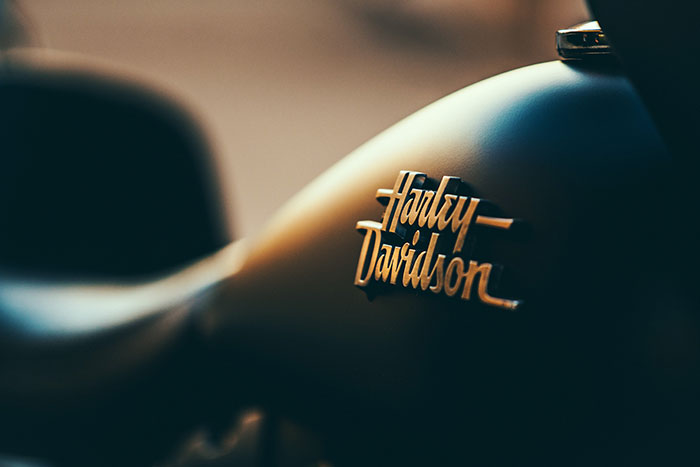 Five Great Cruisers For New Riders
The Kawasaki VN900 - When you're looking at bikes for new riders, you don't want to get too complicated. The Kawasaki VN900 is a straightforward bike. It's a solid bike with plenty of what you need in a bike without unnecessary distractions. The VN900 keeps things well-grounded with a low seat and a lightweight and moderate-sized engine for plenty of power to help a rider transition with experience.
The Honda Rebel 250 - There's plenty of power to keep riders happy with this workman-like ride. Honda took a low-extras approach with the 250 to create one of the more popular beginner cruiser bikes available. This popularity has led to a thriving custom parts market, making it a great way to introduce the more mechanically minded newbie to aftermarket garage time.
The Yamaha V-Star 250 - The successor to the popular entry-level Virago, the V-Star brings the big-bike aesthetics with its smaller-scale V-twin engine. Perfect for new riders who have to have that iconic V between their knees, the 249cc engine on this ride may not have the same power as some of the other beginner cruiser bikes, but they don't have its look. You still get a respectable bike with a modest price tag, new or used.
The Indian Scout 60 - It's larger and more expensive than the bikes we've already covered, but it's also a great ride. The Scout 60 offers a comparatively massive 60cuin engine (999cc) that not only adds power but weight to the equation for newer riders. This American-made motorcycle is pushing the limits of beginner cruiser bikes, but it should still fall well within the abilities of most riders. As an added bonus, it offers plenty of bike to grow on, so many riders don't feel as much pressure to buy a bigger bike quite so soon.
The Harley-Davidson Sportster - If you make a motorcycle list without a Harley on it, they should take your leathers. This "entry-level" Harley brings the same styling and engineering of the bigger rides, just in a smaller cruiser package. It's a great way to get the Harley power and sound that brings new riders in, with a smaller price tag and a more forgiving performance profile. As a Harley, this motorcycle comes standard with more features than other beginner cruiser bikes. It offers an intuitive feel that will eventually help its owner "step up" to a hog when the time is right.
Making A Final Selection
While these are some good factors to keep in mind and some great starter bikes to look at, the best first bike should always be determined by the rider, not the specs. Two bikes with the same class of engine may respond differently based on the transmission, selected parts, or rider's comfort level. No matter which bikes you start your search with, try to ride a couple of different models to get a feel for what you like and dislike about each setup. This will help point you further along your journey until you find the best beginner cruiser bikes for your needs.
Keep It Running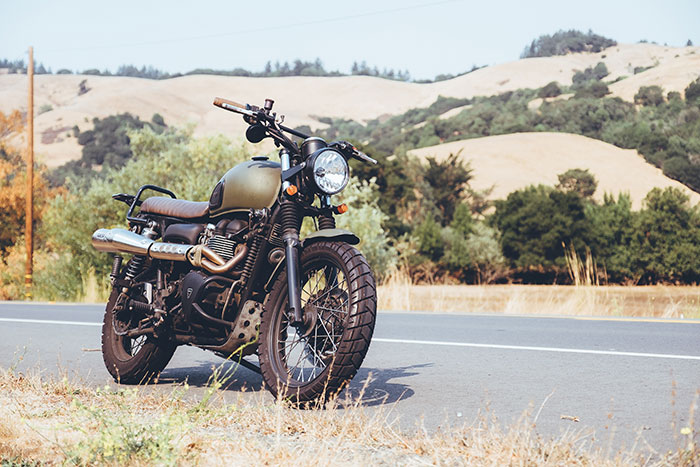 Whether you choose a new or used bike, you'll need high-quality aftermarket parts to keep it on the road. We offer a full range of parts to help your bike run as good as new and plenty of performance parts to make it better than when it came off the assembly line. If you have any questions about our premium motorcycle parts or accessories, call our customer service crew at (800) 520-8525. Order your custom parts for beginner cruiser bikes online from West End Motorsports today.