Posted by Wiley Moody on Nov 15, 2018
Looking for a perfect tune to match your new exhaust system? Vance & Hines offers their FP3 Autotuner Fuel Pak that allows you to manage your fuel system via bluetooth connection on your smartphone! So simple, so powerful, the FP3 will tune for any engine modification you're doing or plan on doing down the road.
Staying ahead of the curve is what Vance & Hines is all about. There are many tuners on the market, but some of the key features makes the FP3 stand out above the rest. This autotuner offers flexibility for fuel management and performance; it also has a perfect fitment for many Harley models. Whether you're looking for more power, better gas mileage, the FP3 offers the perfect fuel management solution.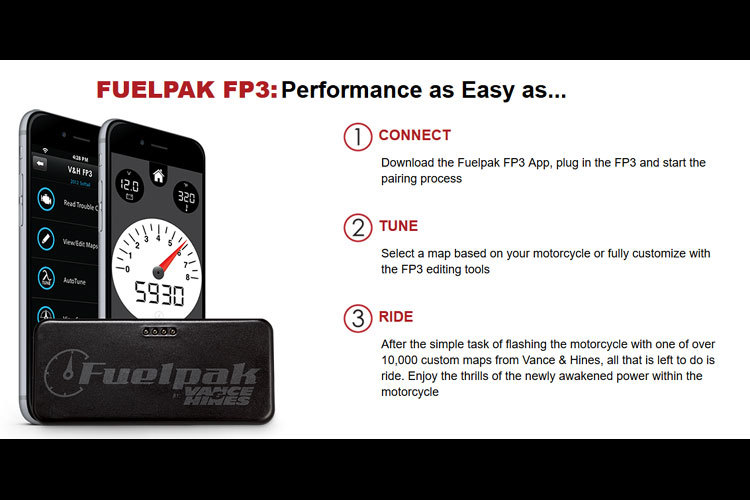 The FP3 autotuner is compatible with certain FL, Softail, Dyna, Sportster and Street models, giving you complete control over how your Harley-Davidson uses fuel. The Vance & Hines Fuelpak FP3 autotuner for your Harley is easy to install and flashes the ECM for optimized performance.
What's more, the handy smartphone integration feature lets you view real-time data, so you get the whole picture. Whichever exhaust you're using, this autotuner will help you get the most from your bike's fuel and the combustion it translates into peak engine performance.
This unit allows you to be in control of your motorcycle's fuel system, allowing to to flash tune for any engine modification. We understand that passionate riders want great control over their bikes. This is why we offer the best performance parts and accessories for your Harley Davidson. For questions about the FP3, or to order a 2014 - 2018 autotuner, call us today at 800-520-8525. Our product specialists are standing by.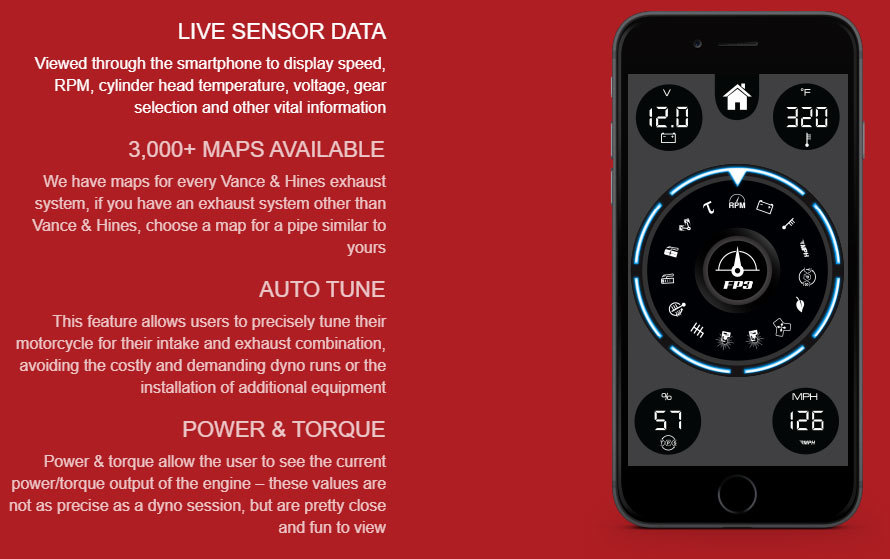 This little tuner is an unstoppable force. It handles any combination of exhaust with ease and has a price that's impossible to beat.

Use a Smartphone App to interface with the tuner and Display Live Sensor Data as it happens (iOS & Android).

Flash Tunes the ECM.

Capable of Auto-Tuning