Posted by Wiley Moody on Oct 23, 2019
Face it. Your brand new M8 Harley-Davidson sounds like a sewing machine and has flat spots in the power delivery all through the RPM range. The answer is a Stage 1 Upgrade to address the sound and the power issues. This will also inadvertently lower the engine's operating temperature and take a lot of the heat off of your thighs.
The typical Stage 1 Upgrade usually consists of three things; an exhaust system, a high flow air intake, and a fuel processor. These three components are the trifecta of producing more power and torque.
Step 1 would be selecting your exhaust system. The exhaust system is the one component that makes the most difference in sound and appearance. The two components of a Harley-Davidson Touring exhaust system are the header and the slip on mufflers. The stock FL header has the factory installed catalytic converter that creates a blockage in the flow of exhaust gasses and runs extremely hot under the passenger footpeg. The new M8 Softail's have the catalytic converters in the mufflers and typically aftermarket headers are not available, only slip on's or complete replacement systems.
Touring systems allow you to mix and match your head pipes and mufflers. Keeping your exhaust system all one brand insures a consistent finish between components.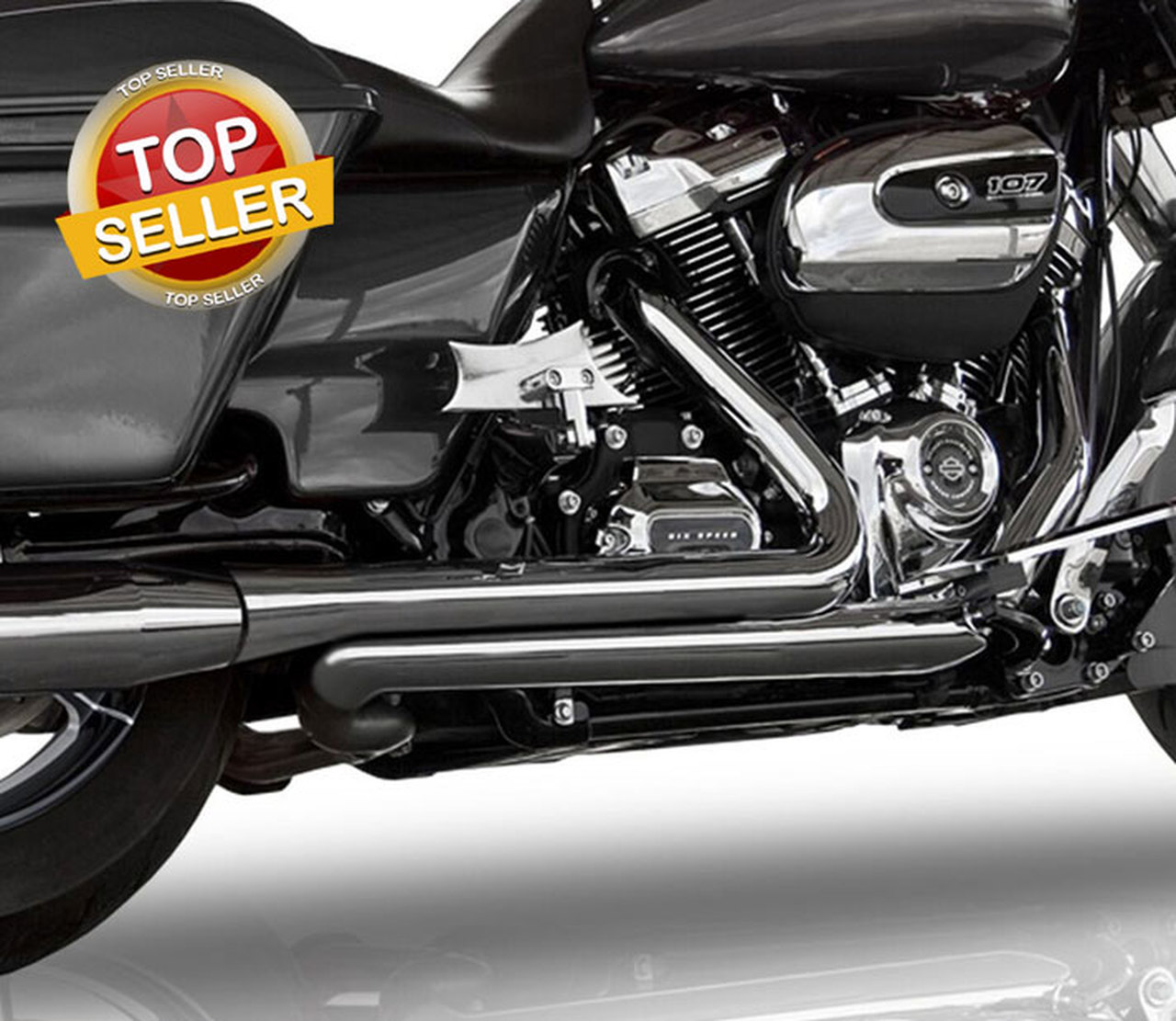 Step 1 Exhaust Systems
Select Headers: Choose header design that suits your needs. True Dual Headers sound great but are difficult to tune. 2-into-1 Headers work best in the performance department.
Select Mufflers or a Full Exhaust: Slip On Mufflers are what makes the tone of your exhaust. Big wide open baffles depict how loud they are.
Step 2 High Flow Air Cleaner Kit
Select Air Kit: A High Flow Air Kit supplies much more air than the stock OEM filter can supply. The performance of the engine is regulated by how much air can be supplied.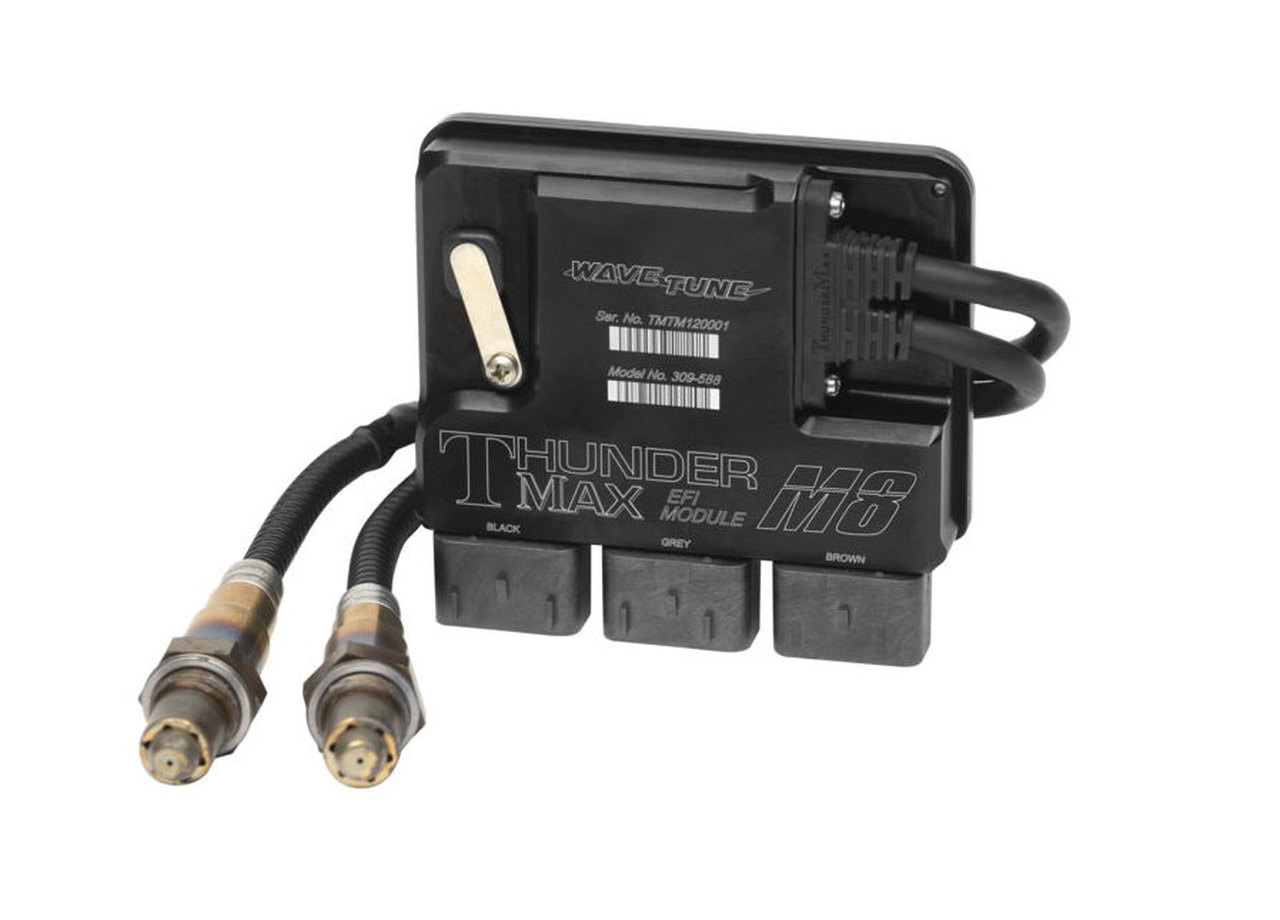 Step 3 Fuel Management
Select Fuel Processor: A Fuel Processor is what supplies the proper amount of fuel to compensate for the additional air flow into the engine and added flow through a larger, unrestricted exhaust system.
A Stage 1 Upgrade is the simplest upgrade you can get and gives you a lot of bang for the buck. A new exhaust system with make your motorcycle sound like a tried and true Harley-Davidson, and will also wake the engine up, adding responsiveness and power. Typically aftermarket exhaust systems are lighter and are a lot more appealing then the stock exhaust.
Call a West End Motorsports Rep if you have any questions 570-992-1113