BIGGER IS BETTER! RC Components Custom Phantom Cut Fender Kits for Harley-Davidson Touring Models (21 inch, 23 inch, 26 inch Wheels)
RC Components has made it easier for you to go big in the front! Show off that front wheel by framing it with their Custom Phantom cut fender kits for 21 inch, 23 inch, 26 inch wheels.
These fenders offer a low profile look that can't be beat. Handmade in the U.S.A. from 16 gauge steel. Fender kits come unpainted and include your choice of chrome or black billet fender adapters for all H-D Touring models.
Select your Year, Model, Fender Spacer Finish, and Fender sizes from the drop down menu.
100% Made in the USA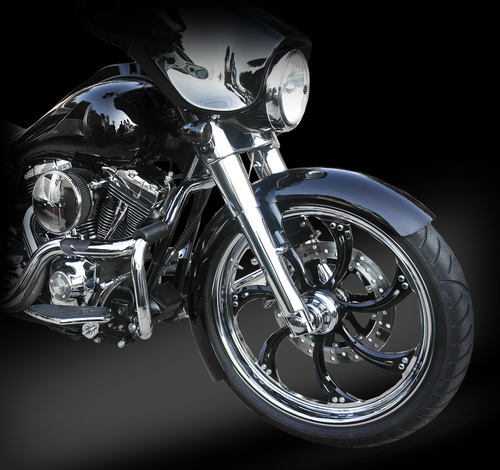 21 inch Fender Retail $399.95 YOUR PRICE $359.95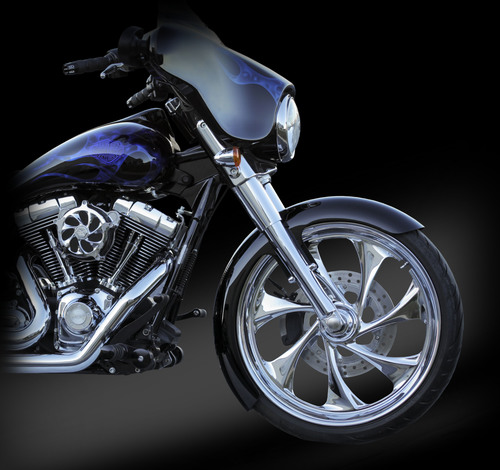 23 inch Fender Retail $439.95 YOUR PRICE $395.95
26 inch Fender Retail $549.00 YOUR PRICE $495.00