Posted by West End Motorsports on Jun 13, 2019
A new motorcycle seat dramatically changes the look of your bike and also alters the overall performance and riding style whether you're a tall or short rider. With so many aftermarket options available, choosing the most comfortable motorcycle seat can be a challenge. What matters most when it comes to choosing a motorcycle seat is deciding your main objective. Consider your riding style, how often you ride, your spending plan, and what you want to achieve with a new motorcycle seat.
Ultimately, comfort is the most important consideration for any rider who spends a lot of time on their motorcycle. Before we consider what most comfortable motorcycle seats have in common, let's look at a few things you need to ask yourself:
What type of riding do you do? Sportbiking or cruising in a V-twin?
What number of miles do you ride and what distance at once?
Does the stock seat suit you well or do you need a more comfortable aftermarket seat?
Do you ever ride your bike with a passenger and how frequently?
So, what do you look for when choosing the most comfortable motorcycle seat? Like everything else you purchase, you get what you pay for. Let's work our way from the seat bottom to the top.
A Rigid and Quality Pan
This is the foundation of a motorcycle seat. It's the skeleton that gives the whole saddle enough support. Most pans in the market, especially in stock motorcycles, are made of plastic, which is inexpensive and light, or they're made of steel, which is more costly and heavier. Plastic often flexes over time and can cause saggy seats if not designed well. Steel pans, on the other hand, are more rigid and give plenty of seating support for riders.
Some motorcycle seat manufacturers also use rubber bumpers to cushion the seat from the hard steel frame and even carpet the pans on the bottom side to prevent them from paint-rubbing. High-end manufacturers also powder coat motorcycle seat pans to ensure superior protection against corrosion and normal wear and tear. When choosing the most comfortable motorcycle seat, make sure the pan is made of rigid and quality material.
High Foam Density and Firmness
The foam is what gives the seat its unique "feel." While motorcycle seats come in different sizes and shapes, their main role is to provide a comfortable and stable sitting for the rider. Most seats are made of either a single piece or layers of open-cell or double-cell polyurethane foam that is usually molded to fit the design of the seat pan. The main difference between the two types of foams commonly used today lies in their chemical composition.
The most important properties that matter are high foam density and firmness when selecting the most comfortable motorcycle seat. The heavier the foam used, the longer it will last and retain its shape over time. The firmer it is, the more it can resist compression. Open-cell foam is more flexible and is an excellent material for cushioning motorcycle seats. Close-cell foam creates a more dense cushion and is mainly used as a seat's base support layer.
High-Quality Seat Cover
The best motorcycle saddles use leather or marine-grade vinyl to protect the seat pan and foam. Motorcycles are exposed to a variety of abusive conditions and elements, including constant friction, weight, UV rays, moisture, extreme temperatures, and chemicals. Cheap seat covers simply won't hold up to these different elements. If you're looking for a custom motorcycle seat, then you need to go for a high-quality seat cover that will last for years.
Leather is considered the best material when choosing the most comfortable motorcycle seat. It's strong, can be molded in countless ways, and is available in different shades and styles. While leather will eventually have an aged appearance over time, it can remain classy if you take good care of it. Similarly, vinyl will look and stay new for years, if you know how to take care of it.
Innovative Seat Design and Engineering
The look of your motorcycle seat matters. Whether you ride a classic V-Twin cruiser or a new speed bike, the overall design and engineering of the seat play a big role in the comfort level you get. If the seat pan or foam is not correctly sized for the motorcycle, the look can be aesthetically displeasing and the seating uncomfortable. If the height of the seat is not right, riding or maneuvering the bike will be a bit challenging.
The style should also be considered when choosing the most comfortable motorcycle seat. Do you want a saddle with pleats, a studded one, or one with printed covers? These extra additions may come at an extra cost, but the difference in quality and engineering will determine and justify the price of your seat upgrade. That's why buying aftermarket motorcycle seats from trusted brands like Mustang, Saddlemen, Drag Specialties, and Corbin is highly recommended.
Shop Quality Aftermarket Seats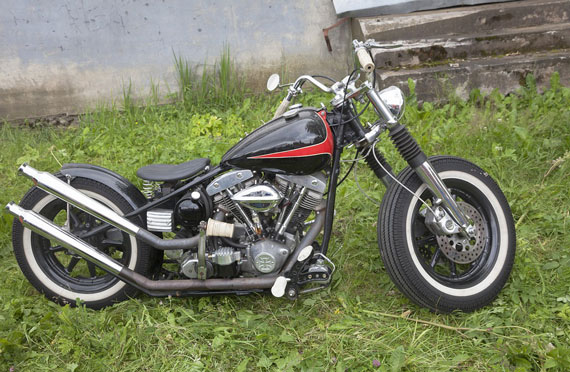 Looking to upgrade to a more comfortable motorcycle seat for your long rides or day-to-day ventures? Get started at West End Motorsports. We're a leading supplier of aftermarket custom motorcycle parts and accessories, including motorcycle seats, exhaust kits, fairing kits, and windshields, among others for V-twin cruiser motorcycle riders. Save money by installing the parts yourself.
All our motorcycle parts come with guaranteed fitment and free shipping for all orders over $99. Want to place orders, or have any questions? Contact us now for the most comfortable motorcycle seats.