Posted by West End Motorsports on Feb 21, 2017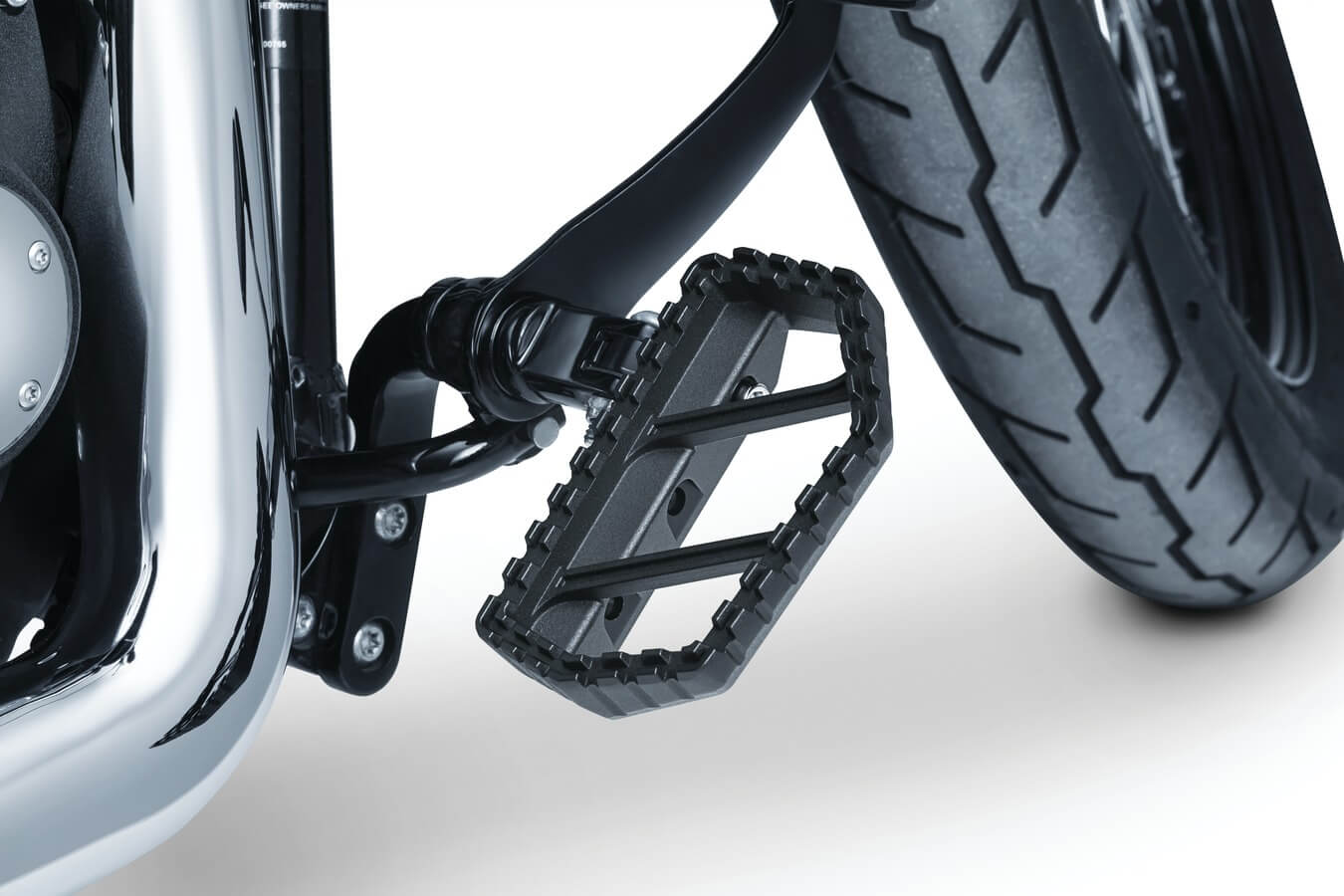 Kuryakyn Riot Mini Floorboards in Satin Black #3597 (Requires Model Specific "Splined" Adapters, Sold Separately)

Back in the day, a lot of us started out riding motorcycles by throwing a leg over a dirt bike and then spent our time playing in the mud. As time passed, we took our passion for motorcycle riding to the street. But dirt riding never really left our bones and the white knuckle look of Riot collection is a reflection of that time. So if that feeling of hooking your boots onto a motocross peg is still in your bones, the Riot collection from Kuryakyn will satisfy that craving.
One look at the design says it all. Tough, industrial, no bull crap styling with that's ready to get rowdy. Made from thick, cast aluminum, the collection is serrated to keep your boots from slipping while giving your bike that "off road" look.

Kuryakyn Riot Footpegs in Silver #3598 or Satin Black #3599 (Requires Model Specific Adapters, Sold Separately.)

Even if you never looked at a dirt bike before, this collection will add an industrial vibe to your bike that you didn't know existed. The FL floorboard looks like a piece lifted from a bulldozer but styled to meld right in with the lines of your bike. Each piece is a focal point that is guaranteed to turn heads.

Kuryakyn Riot Floorboards in Silver #3594 or Satin Black #3595 (Requires Model Specific "Splined" Adapters, Sold Separately.)
The collection consists of Universal Riot Footpegs, Riot Floorboards, Riot Mini Floorboards, Riot Shifter Pegs and Riot Handlebar Grips.
The footpegs and floorboards are a universal fitment and require the correct Kuryakyn adapter that will bolt directly into the stock location. The adapters for the Riot Mini Floorboards must be of the "splined" variety to keep the the board from twisting under the riders weight.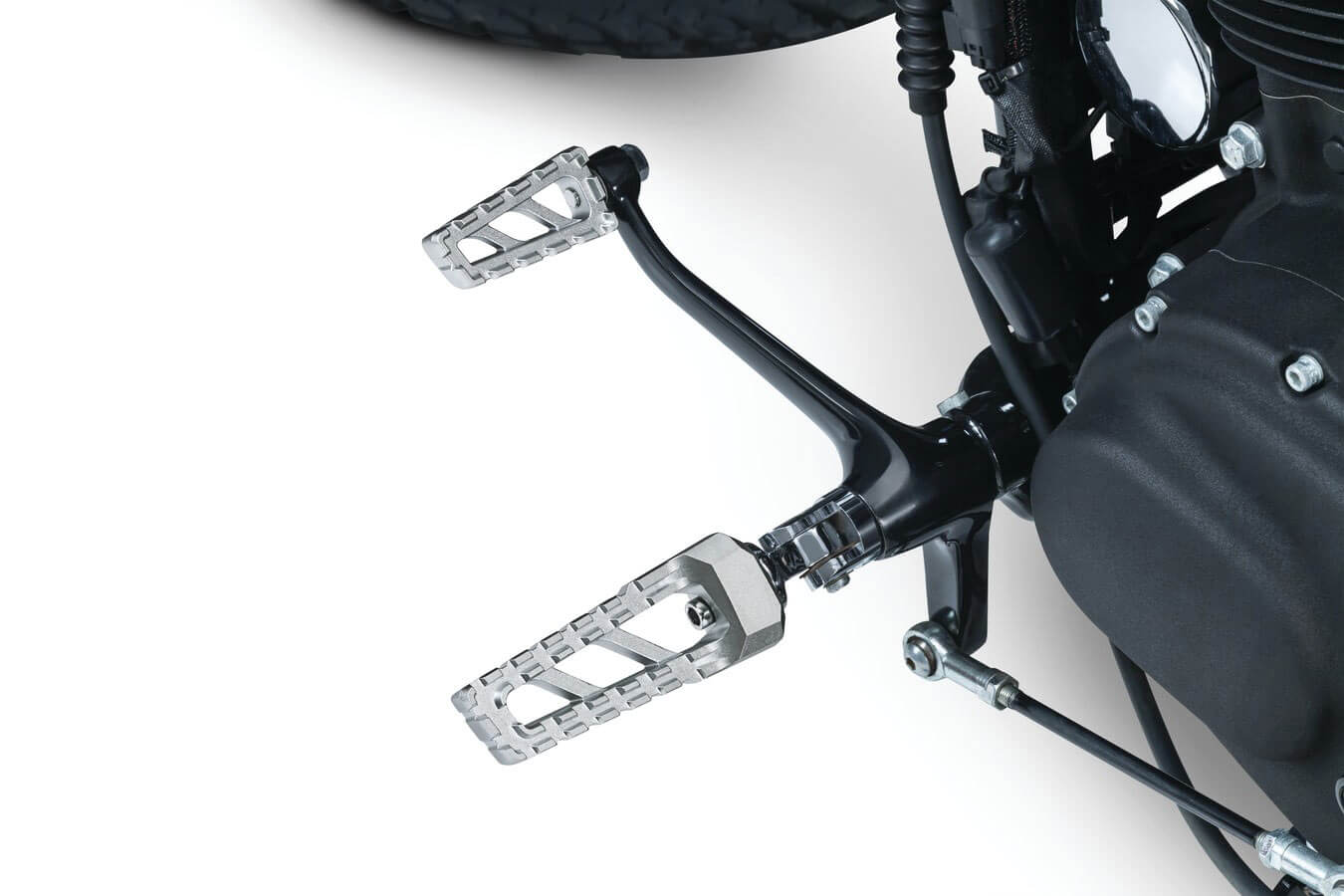 Kuryakyn Riot Shift Pegs for all Harley models in Silver #3590 or Satin Black #3591 (Shown with Riot Footpeg)

You'll like the looks of the Riot collection so much you might be temped to rip down that dusty trail or through that corn field. We say go for it! As long as you got the tires for it.

Kuryakyn Riot Grips in Silver or Satin Black for Harley-Davidson models and Universal 1" and 7/8" Handlebar size