Posted by West End Motorsports on Mar 22, 2017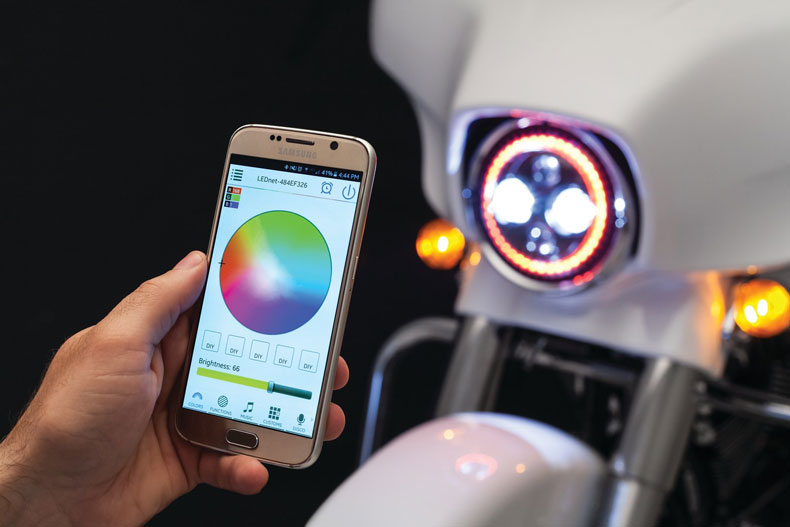 Lighting the road ahead of you effectively is something many riders strive for. Being able to react quickly to road hazards and changing atmospheric conditions is an advantage every rider needs. The Kuryakyn high-performance (DOT approved) L.E.D. headlight provides superior visibility and an additional slew of awesome functions that will turn heads for sure as your headlight morphs into different colors.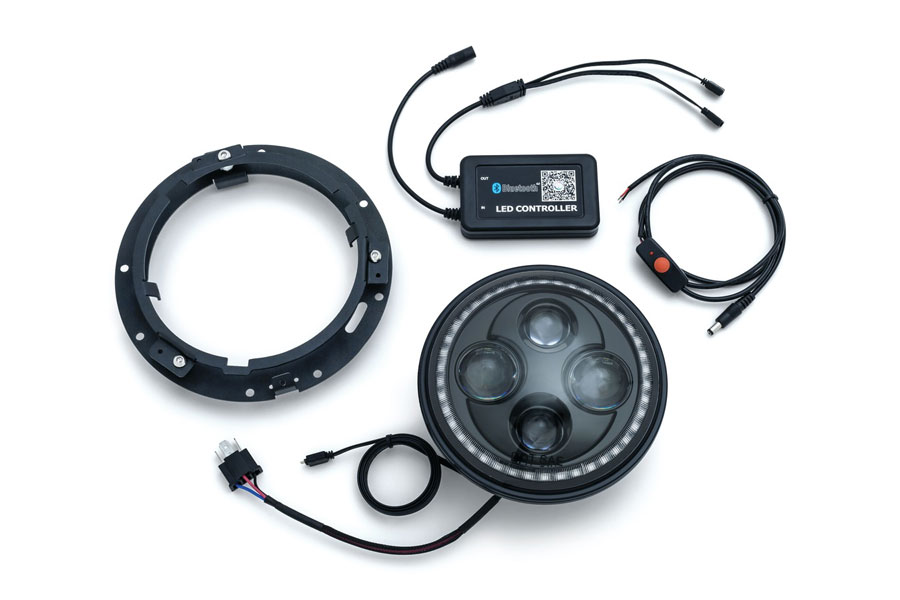 The included Bluetooth controller and downloadable IOS or Android app lets you customize the outer halo ring with infinite color options! The super bright high-output L.E.D.'s significantly enhance the rider's nighttime field of vision.The latest in advanced L.E.D. technology offers a very low current draw versus halogen lamps, along with a color temperature rating at 6,000K for optimum brightness to light up the night!
Sealed cast aluminum housings with a non-yellowing hard-coated polycarbonate lens that's scratch resistant provides unmatched durability for years of enjoyment.
Here are the specs:
Raw Lumen Output: 2,600 (High Beam); 1,350 (Low Beam)
Effective Lumen Output: 1,600 (High Beam); 1000 (Low Beam)
Low-beam current draw: 1.5 amps
High-beam current draw: 3.0 amps
Included Bluetooth controller and downloadable spectrum-based app offers infinite halo ring color displays
Uses standard H4, 3-blade connector and includes all mounting hardware
Uniform light distribution and greater temperature stability
Durable IP67-rated aluminum housing, with UV-protected scratch-resistant polycarbonate lens
Exceeds applicable DOT and Transport Canada requirements
14-later Electra Glides, Road Kings, Street Glides & Trikes require Wiring Adapter, P/N 5487, sold separately