Posted by Wiley at West End Motorsports on Mar 9, 2017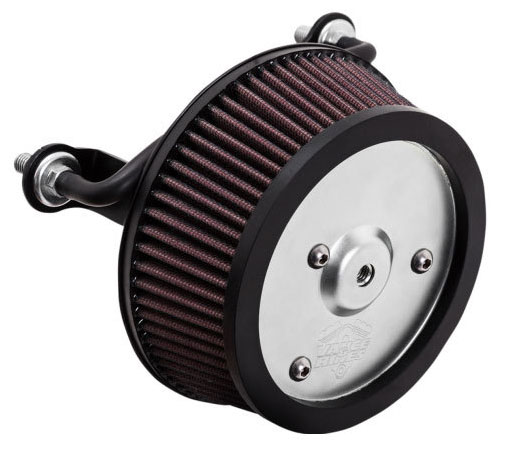 Vance & Hines Naked VO2 Air Kit for 2017 Harley-Davidson Touring and Trike models 71031
I can remember back in the late 80's (showing my age now), removing the air filter in my Dodge Satellite and leaving the cover off of the top. The reason was to deliver more air into the carburetor to give it a little more power. The trick worked to a degree. Of course, running without an air filter probably took 8000 miles off of my engine. It ran great until it started to burn oil. What I didn't know then was I could have just dropped in a high flow K&N filter, still reaping the power benefits and maybe keeping my engine together a little longer.

Fast forward to today and I'm still playing with engines, mostly motorcycles. K&N still is going strong and still produces high flow performance filters for all sorts of applications. For our purposes here, we will stick to what the benefits are for your V-Twin.

Suck Squeeze Bang Blow. In essence, you engine works like a fancy air pump.The vacuum that is created by the piston draws air into the air intake, mixed with atomized gas, combusted and then is pumped out the other end as exhaust. During this process, when you unrestrict the air flow by installing a high flow air filter, you can mix more fuel with the added volume of air to create more horsepower.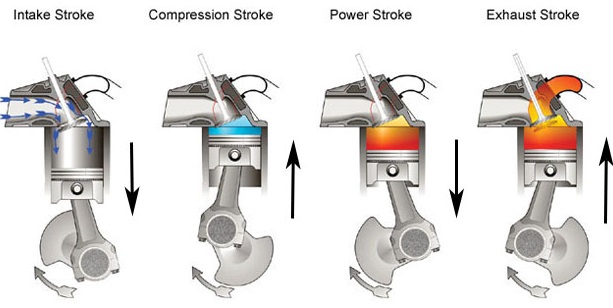 Typically an air kit is added when installing a new set of exhaust pipes and adding a fuel management system. This configuration is considered a Stage 1 performance upgrade among many in the industry and is the most common upgrade to V-Twin motorcycle engines.
Why is the The VO2 Naked? The VO2 Naked air kit is a bolt on replacement backing plate with a larger than stock venturi opening and high flow washable filter element that is good for the life of the motorcycle.
The VO2 Naked air intake kit produces strong performance gains across the entire power curve when paired with Vance & Hines Fuelpak FP3 and a free flowing exhaust system. It's considered Naked because it can be run raw without a cover or dress it up with one of the many optional VO2 Skullcap covers (like the one pictured below) in a variety of styles and finishes by Vance & Hines.

Vance & Hines Naked VO2 Air Kit for 2017 Harley-Davidson 500 and 750 Street 71028

Check out the optional VO2 Skullcap covers here.
To get the most out of your engine, you have to be able to supply it with everything it needs to make power. Getting your bike to breathe properly is one of the most critical components to the horsepower equation.

Click here to SHOP Vance & Hines V02 Naked Air Kits