Posted by Wiley Moody on Nov 15, 2018
The importance of performance aftermarket headers can't be stress enough when looking for more horsepower, torque and sound out of your motorcycle.
Slip on mufflers on a stock headed do nothing as far as performance is concerned, especially on newer bikes with a catalytic converter installed plugging up the system. Their are three types of headers on the market; True Duals, 2-into-2 with built in cross over, and 2-into-1 header design.
True Dual headers are two separate pipes the never join together anywhere in the system. They remain separate all the way until the exhaust exits the muffler with no crossover or inner connection of any kind. Although they offer a traditional sound, the performance gains are minimal at best. What they do offer is a cleaner look with a freer flowing design the gets rid of the catalytic converter reducing heat and restriction of exhaust gases.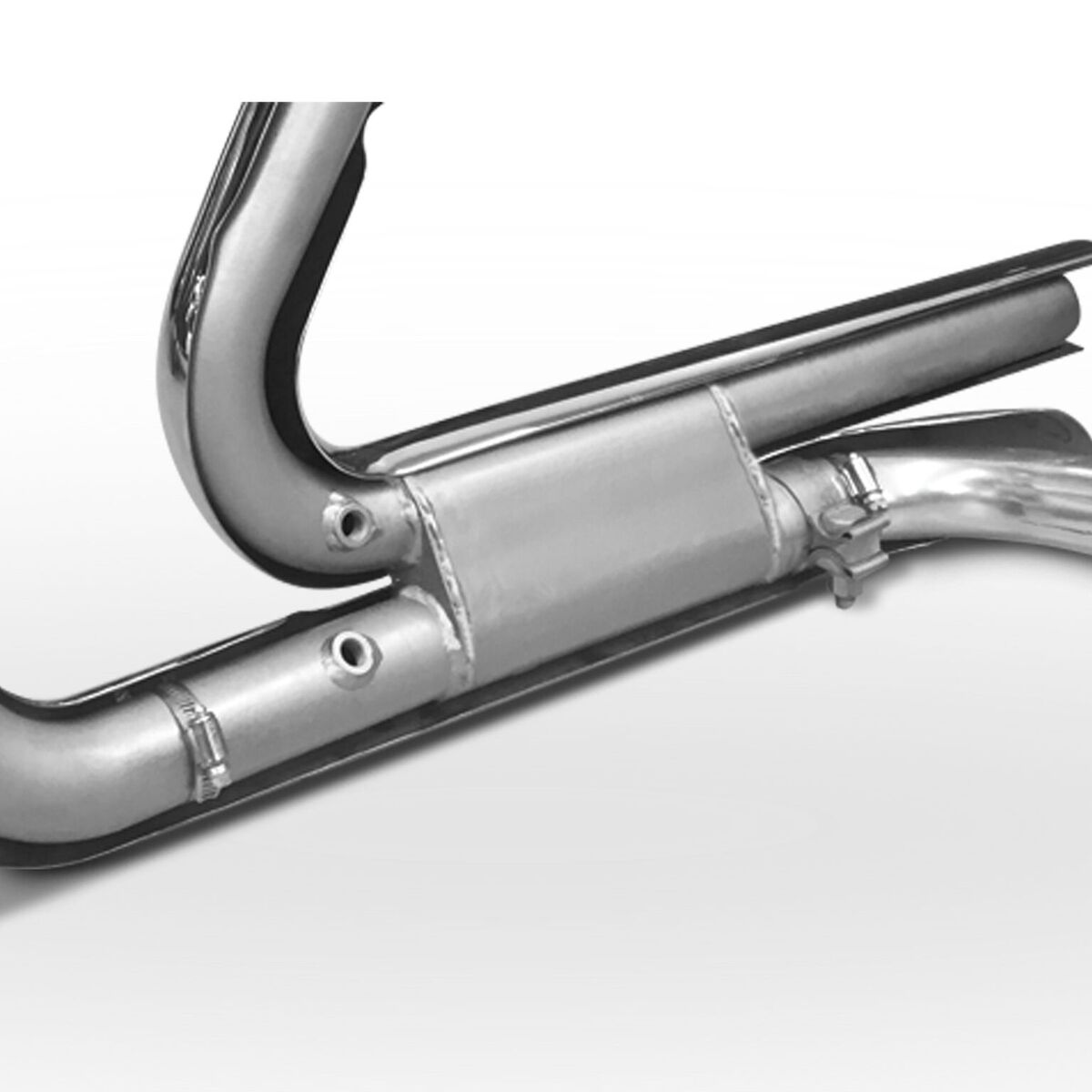 Headers with a built in crossover interconnect the exhaust in a chamber to increase the exhaust flow to move the spent gasses out of the the engine faster making room for more fresh air and fuel for a more efficient burn. These systems work like a racing 2-into-1 exhaust system but break out again left and right for a more traditional look. In essence, you get the bet of both worlds.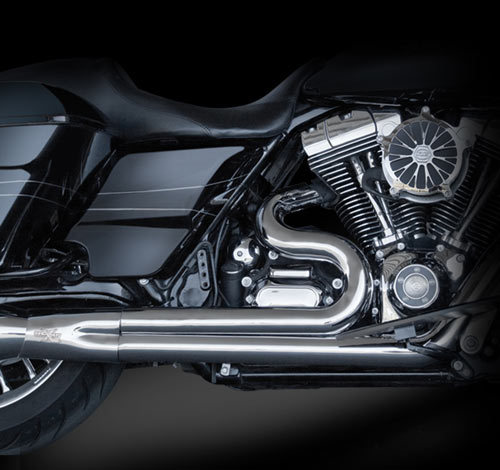 A 2-into-1 header produces the best performance over all. The system lends it's performance based on how fast the exhaust can flow throw the system with the proper amount of back pressure. The system inherently is lighter than the stock system since you don't have a crossover and a second muffler and has a unique tone only a 2-into-1 system can deliver.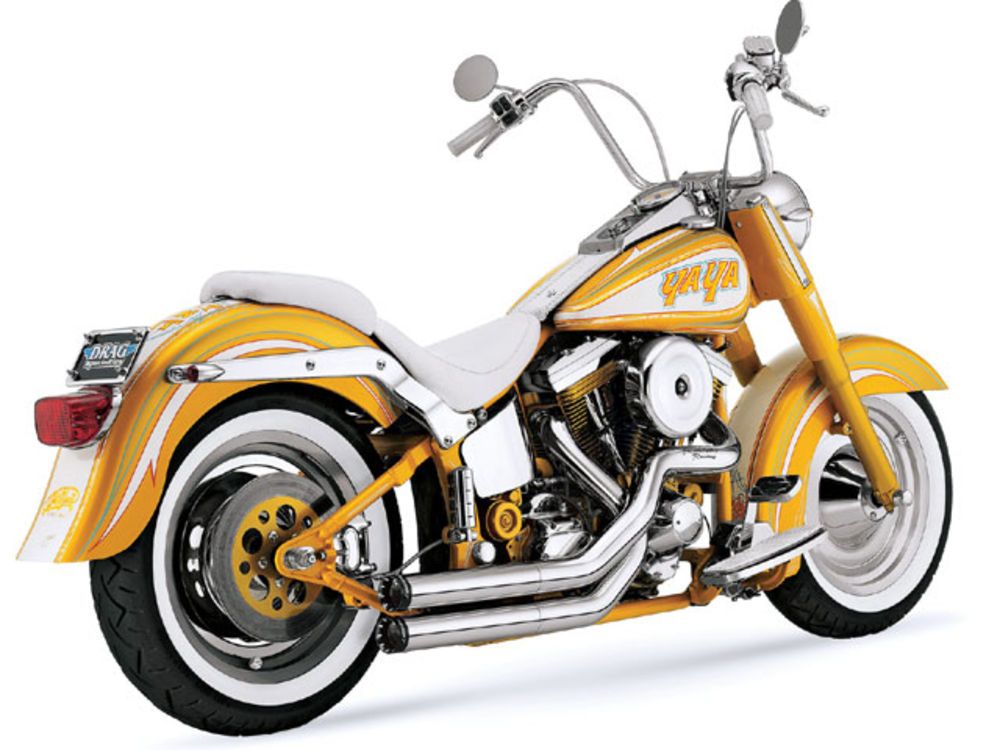 When a system says it is "stepped", that means the pipe starts out small and incrementally gets larger towards the rear of the exhaust to help speed the flow of the exhaust gases. Headers and some slip on muffler baffles have this feature and always adds performance gains.