Posted by West End Motorsports on Jan 12, 2017
Freedom Performance Exhaust has been hitting on all cylinders with since their induction in 2005.
Producing the world's finest quality performance exhaust systems for Harley-Davidson, Yamaha, Kawasaki, Honda, Suzuki, Victory & Indian motorcycles, it has been their passion to be the best and it shows in the quality and performance of their systems. You'll see Made in U.S.A. on every box.
New for 2017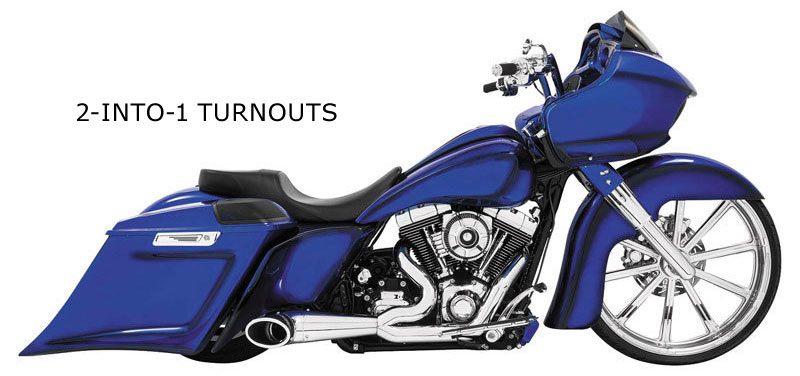 The Freedom Performance 2-into-1 Turnouts epitomize edgy style and sound. Made to impress the crowd, they will certainly stand out from the herd. Available in black and chrome.

Freedom's Sharp Curve Radius has been a customer favorite since hitting the shelves over a decade ago. Continuing with 2017 fitments, the Sharp Curve Radius offers a 3 Step Header design the produces more ponies than stock and will cool the exhaust down to manageable levels. A win win.

If producing horsepower was a crime, the Union 2-into-1 would be put away for good! But luckily the exhaust is In-Stock and ready to ship today to wake up your Milwaukee 8 engine and gives you the look like the bike is flying down the highway when it's sitting still.
Click here to buy Freedom Performance Exhaust for 2017 FL Models
Freedom Performance Sharktail True Duals and Slip-On Mufflers available for '14 and Up Indian Models
Click here to buy Freedom Performance Exhaust for '14-Up Indians