If you love riding motorcycles, then you know that vibration is part of the riding experience. However, too much vibration through the seat, handlebars, footpegs, or even due to engine problems, will cause discomfort and wear you down over a long ride. To ensure a better riding experience on your V-twin cruiser, you need to determine the cause of the vibration and how to fix it.
Simple custom upgrades can help advance the overall performance, aesthetics, and safety of your motorcycle. Here are some smart and cost-effective motorcycle performance mods you should try to ensure a comfortable ride with reduced vibration:
Upgrade Steering Damper Components
Steering dampers reduce the harsh vibrations and the impact you feel when riding on the road. By using hydraulics, steering dampers help prevent the roughness of the road from tiring you out. With a better riding feel and experience, you can ride longer. Upgrading your steering damper components with aftermarket parts is a quick and straightforward bike mod that helps improve riding steadiness and steering motions, resulting in reduced vibrations. This bike mod is ideal for those that want improved steering feedback.
Ensure Proper Configuration of Your Brakes and Discs
Brakes are one of the most critical motorcycle performance mods to consider when it comes to improving riding performance. Invest in new aftermarket brake pads or disc brakes to enhance your braking. Configuring your braking system can also help reduce vibrations. With properly configured brakes, you can get consistent performance and reduce the probability of brake fade or shuddering that causes vibration. Consult your mechanic for brake system mods.
Upgrade Your Seat
When riding on your bike, you're continuously vibrating. It's essential to have the right seat to reduce the level of vibration you experience. Upgrading your seat is a quick motorcycle performance mod to help improve riding comfort and reduce vibrations. Go for an air-padded or beaded seat cover. A quality aftermarket seat offers better support and comfort than your stock seat and will help extend your daily riding range while reducing vibration. Upgrade your seat and make your trips more enjoyable.
Consider Suspension Upgrades
Aftermarket motorcycle suspension upgrades will do wonders for your riding experience and comfort. The right suspension makes your ride stable and comfy, but you can't always get that with your stock system. Check your owner's manual to know the specific details and settings for your bike model including preload, rebound damping, compression damping, ride height, and trail. This often undervalued motorcycle performance mod can deliver incredible benefits, including improved riding style, better acceleration, cornering, and reduced vibration.
Replace Your Tires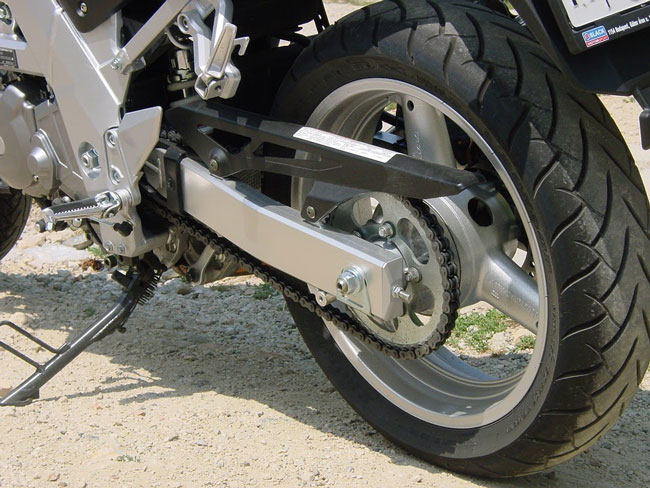 If you want to improve motorcycle performance, you can switch to high-performance tires meant for touring or longer rides on roads. Aftermarket tires can give you a better grip along with better durability, handling, and longer tread life. Replace your tires if their condition is causing vibrations. Checking your tires for alignment issues or wheel damage and low tire pressure can also help you resolve vibration issues. Make sure to always monitor the condition of your tires.
Shop Custom Upgrades at West End Motorsports
If you're looking for custom upgrades to help you complete your motorcycle performance mods, look no further than West End Motorsports. Find top-quality aftermarket parts and accessories to improve the sound, aesthetics, and performance of your bike online.
Order the parts you need for your bike mod now and enjoy guaranteed fitment plus free shipping on all orders $99.