Posted by West End Motorsports on Mar 21, 2019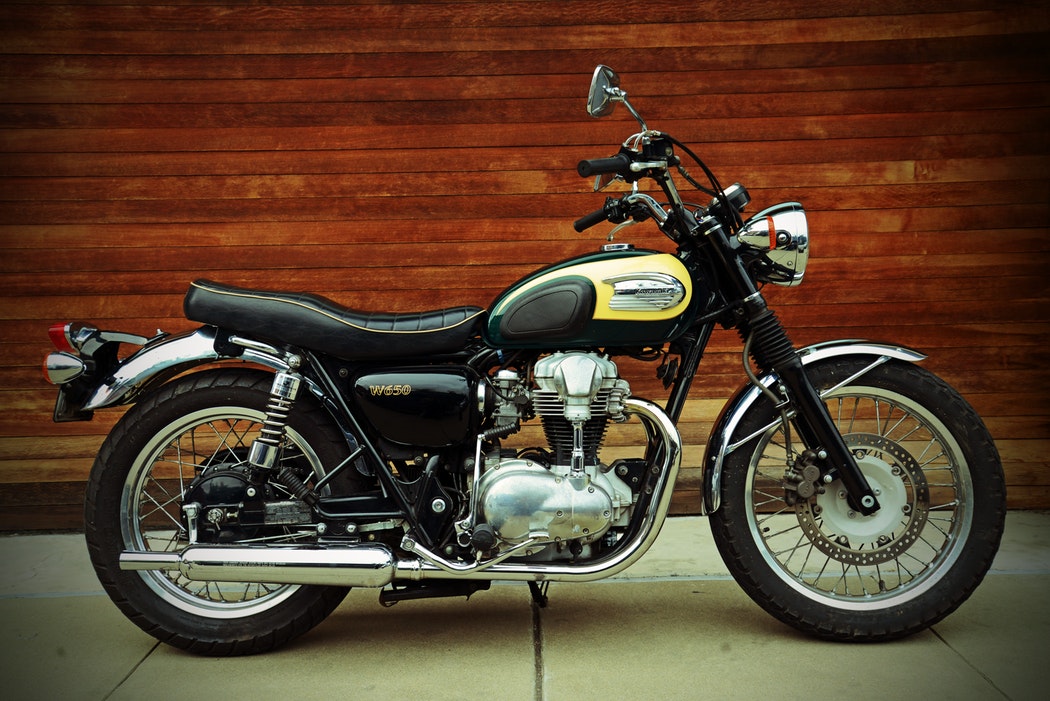 Whether your ride is new or you've seen a few miles together, you can make sure you get the most motorcycle mileage and life out of your machine. It's never too late or too early to start taking better care of your bike, and it doesn't have to be all or nothing. You can begin by making small changes toward better bike care and focus on improving over time. Here's how to start taking better care of your ride to extend its life.
The Three Phases Of Motorcycle Care
In general, you can divide the care your bike needs into three categories: before you ride, while you're riding, and after you ride. Breaking your bike's upkeep into three sections helps you start to form a pattern that will extend the mileage and life of your motorcycle. You'll do the bulk of the work before your ride begins, that way you've eliminated most issues before they become problems. While you ride, you're mostly going to focus on your riding and your bike's performance. After you ride, it will be time to handle any issues you noticed on the road and take care of preventative storage tasks.
Before You Ride
The maintenance tasks you perform before you ride help make sure your bike isn't about to let you down somewhere on the open road. You'll definitely want to check on these before a longer cruise, but if you're sticking around town and using your bike as a daily driver unless you feel the need otherwise, most of these can be a weekly check to make sure everything is still doing well.
Start by checking your bike's lubrication. Make sure you have plenty of oil and fluids. Refill them as necessary with quality replacements. Don't skimp on your bike's fluids. If you want to make sure it's around for the long haul, choose name brand products designed for performance motorcycle engines. This ensures that they're formulated with bikes like yours in mind.
Examine your tire tread and check tire pressure. Your tires are responsible for transferring the power your bike generates to the road in a controlled manner. If they fail in the middle of a curve, it could impact more than just your motorcycle mileage life, it could affect your life. Make sure your tires are inflated per manufacturer's instructions and that they aren't bald or bulging. If they are, then it's time to get some new tires on your bike.
Verify your lights and indicators are working properly. When you're riding your motorcycle, you're less visible than larger vehicles like cars. Don't make the discrepancy between what drivers are looking for and your visibility any wider. Make sure all your bulbs are good and that your indicators behave appropriately when switched on.
Make sure your air cleaner isn't blocked. Combustion engines rely on a mixture of fuel and air catching spark. If you aren't getting good air, then your ride can run rough. This is especially important if you live in smoggy areas, have been around a lot of smoke or dust, or have ridden down a lot of new blacktop recently. If it's blocked or, worse, letting contaminants in, you could see a drop in your motorcycle mileage life due to damage. Make sure it's good, and your motor can take the nice, deep breaths she needs to keep going.
Check your batteries. Make sure you've got a slid charge on your engine's battery and the battery for your accessories if equipped. Even if you have no reason to suspect your electrical system has a problem, regular battery inspections can often point to problems before they get bad enough to leave your bike dead when you go to crank it.
Keep your license, registration, and insurance up-to-date. This may seem unrelated, but keeping your ride out of the impound lot will definitely help it last longer. As for insurance, should your ride go wrong and force you to lay your bike down, insurance is what will help you afford to get it back up and running with high-quality replacement parts and professional TLC that restores your motorcycle mileage life to its full potential.
Make sure you have all your road gear before you start. This can be as simple as a road snack if you start feeling shaky and need to pull over for a bit. You also might need maps and a spare phone charger. Make sure you've got your gear ready to go before you get on the road and find out you're going to have to get by without.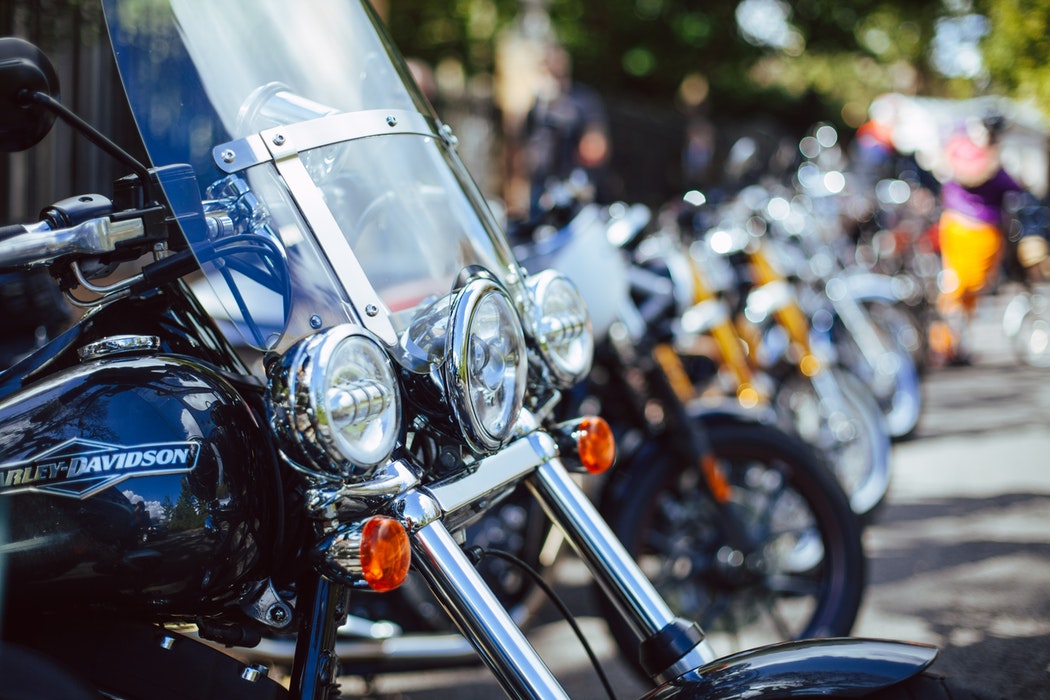 While You're Riding
You may think that while you're riding, your attention should be on the road--and you're correct--but remember you're on the road. The decisions you make directly affect your bike's performance, wear and tear, and chances of continuing to stay in one piece. While you're riding, pay attention to the way you and your bike is interacting with the world around you.
Break it in gentle. Whether you're riding the new Sportster you just picked up from the dealer or you're on your third engine in a beat-up cruiser, it takes time and use for motor components to seat and seal fully. New components often need adjustment not long after installation to tighten bolts or give your tuner a chance to map a new system. Whenever you're working with new components (including an entire engine), go easy. While hitting the road hard is enticing, you'll improve your motorcycle mileage life if you let your bike work up to it.
Ride responsibly. Know and understand the laws of the road where you are and where you're going. Watch for other vehicles on the road that may not see you. Don't be where other drivers aren't expecting you, like lane splitting where it isn't legal. Being a good partner on the road when you ride a motorcycle is as much or more about watching the other vehicles around you as watching yourself.
Avoid road debris and check damage as soon as safely possible. Keep a close eye for objects on the road, and if you believe you may have been damaged by something, stop when you can and assess the bike. Whether it's pea gravel getting kicked up into your headlights or pea gravel dropping your bike halfway through a turn, take the time to avoid obstacles and check on your bike when the need arises.
After You Ride
Once your ride is over and you're back at your garage, it's time for you and your bike to recover. Take a little extra time with your bike now, and the care you give it will translate into better motorcycle mileage life later.
Start with a thorough post-ride inspection. Once your bike is cool enough to handle, check its components for any signs of damage or extreme wear. Make sure your tires didn't pick up any nails on the way home. Give it a complete once over, and take note of anything that needs attention. Get your replacement parts, fluids, and schedule set-up so you can have your bike ready for the road before it's time to ride again. Don't forget to put the battery on the float charger so it's ready to go when you are.
Make Sure It's Clean. A clean bike is a happy bike. Aside from making it look great, this helps keep your leather nice and supple while ensuring that mechanical defects aren't hidden under road grime. Invest in a polish that helps maintain your bike's paint and clear coat, use tire conditioner to protect the rubber, and don't forget to use saddle cream to nourish and protect your seat and bags.
Store your ride properly. You wouldn't leave a horse out in the sun, don't leave an iron horse out there either. Garage-kept may be best, but if you don't have a garage or the room to put your bike in one, get a good bike cover to protect it from the elements. Between inclement weather and harsh UV rays, you could end up with faded paint, cracking leather, and rotting rubber. Keeping your bike shielded from the elements is part of promoting a long motorcycle mileage life.
A Little Care Will Get You There
You want your bike to last, and power and responsibility to make it happen lies solely in your hands. With a little patience and care, you can establish a routine that will help you keep your warrior on the road as long as you are.
When you need the parts that make your motorcycle rumble, we've got the best selection available. Call us today at (570) 992 1113 if you need help finding the quality parts to get your ride back on the road and give it the extended motorcycle mileage life you're looking for. Shop with West End Motorsports today.