Posted by Wiley Moody on Mar 7, 2019
To build great horsepower in a performance engine, proper fuel delivery is crucial. The ThunderMax ECM with Integral Auto Tune System for EFI equipped Harley-Davidson models virtually covers all the bases and then some.
The ThunderMax ECM replaces the stock module and helps "unlock" various performance advantages not possible by "Flash" systems and other post-fuel "piggy-back" tuning devices. ThunderMax's key performance advantage relies upon its proprietary AutoTune technology which utilizes 18mm Bosch wide-band oxygen sensor feedback to provide continuous AFR tuning corrections based upon riding conditions like temperature and altitude. The integral ThunderMax AutoTune system combined with the other system design advantages helps provide your engine with increased throttle response & torque. You will also notice as soon as you pull out and head down the road is the improved overall rideability and a smoother, cooler running engine.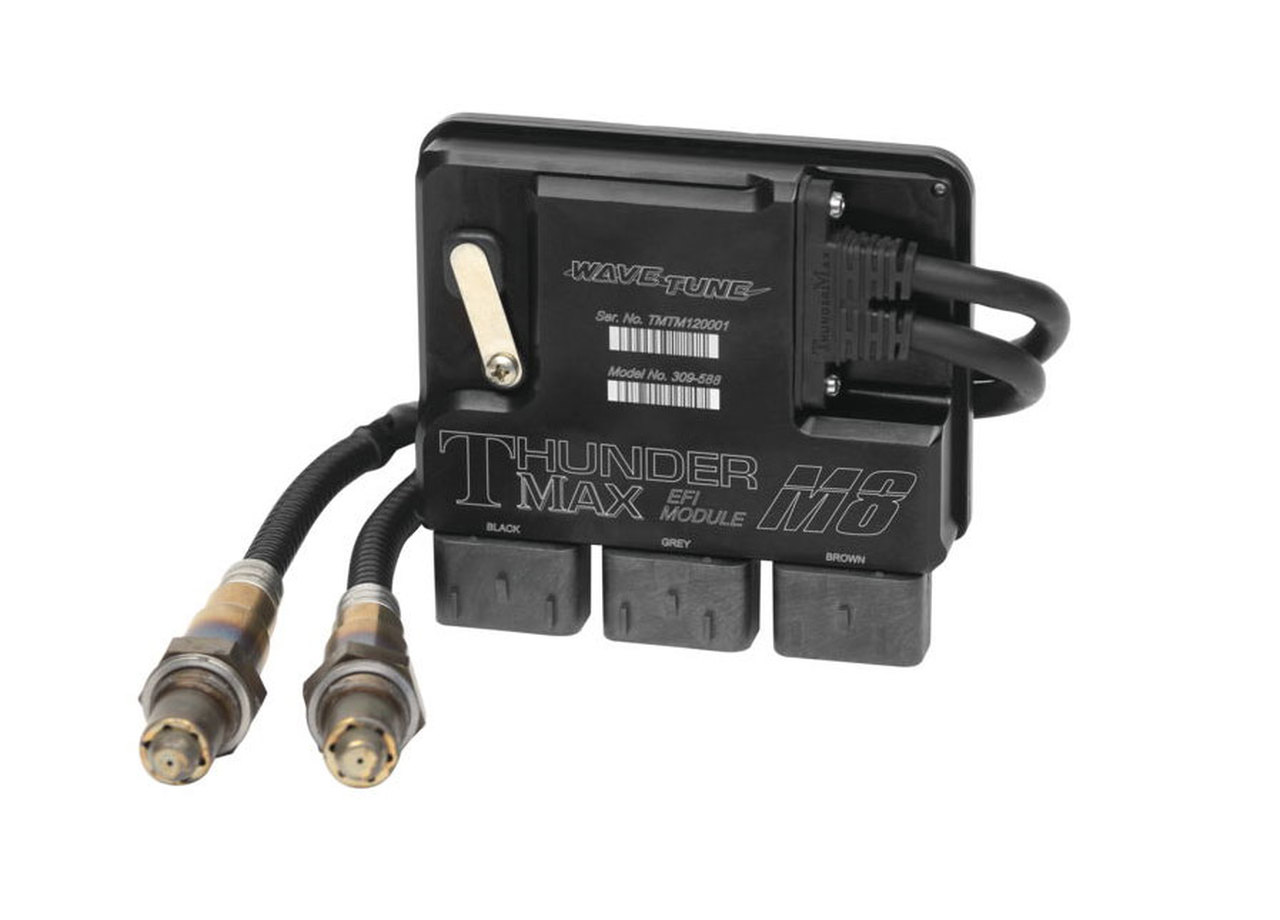 Installation is easy and can be done typically within a few hours and the user friendly TMax software is designed to get your initial basemap selected and bike running in no time. The new 18mm wide-band oxygen sensors require compatible oxygen sensors bungs located in your exhaust systems' head pipes. Most popular aftermarket exhausts include 18mm oxygen sensor bungs and many factory head pipes as well.
ThunderMax differs from most other tuning systems and devices primarily because it is a complete performance Engine Control Module (ECM) which replaces the factory or stock module (therefore not limited by the stock ECM's constraints). Most other systems are called "post-fuel devices" and are basically signal modifiers that adjust spark and/or fuel injector pulse widths. This method is somewhat crude and does not provide a reliable tune for changing ambient conditions like temperature, altitude, engine load, fuel, etc. Newer flash systems basically "wipe out" the memory of the stock ECM and become married to the motorcycle. This type of device still has the limitations of the factory ECM's electrical hardware and is not capable of wide-band tuning without the use of an external tuning module.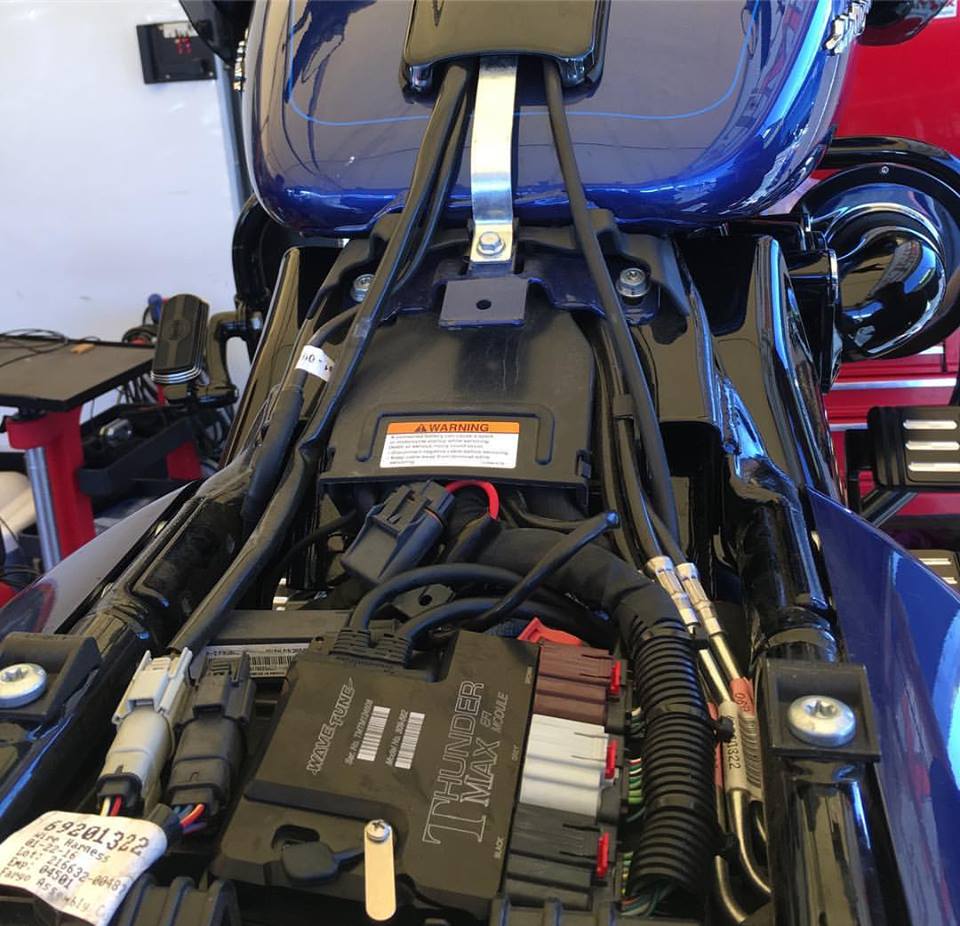 With ThunderMax, you get everything that you would ever need to properly tune your motorcycle now and with potential future upgrades (exhausts, air cleaners, cams, pistons, nitrous, etc.) all with no dyno tuning needed!
In many cases the Thunder Max will improve fuel economy; however, this is dependent upon your bike's configuration and how the AFR targets are set in the basemap. Often times AFR targets are set to richer values than the stock levels in order to gain performance in certain RPM ranges – this may therefore result in moderate decrease in fuel economy. Fuel mileage also depends on how hard you twist the throttle and how often. With a great running engine, that throttle is going to get twisted a lot.
Feel confident with ThunderMax's Three Year Limited Warranty that covers the ThunderMax ECM and the AutoTune module against defects in materials or workmanship from the date of purchase by the original consumer for a period of three full years. There is no warranty extended to the use and operation of the oxygen sensors.
The bottom line is that you can not purchase a more complete and advanced system as this. The ThunderMax can handle any engine upgrades and tunes more precisely than anything else on the planet.
.