Posted by Wiley Moody on Sep 3, 2019
If you purchased a Complete Stage 1 Power Package from us and now you're ready to move on to Stage II upgrade with cam, you should read on.
The West End Motorsports Complete Stage 1 Power Package features the Vance & Hines FP3 FuelPak and works in conjunction with your stock oxygen (O2) sensors. This set up is very effective for a Stage 1 upgrade and is used in thousands of Harley-Davidson's. But the narrow band O2 sensor is only able to tell your engine's ECM whether an engine is operating above or below a certain air/fuel ratio, adjusts within those perimeters.
Adding a cam to your bike requires more precise tuning than just your stock O2 sensors can provide. To address this issue, Vance & Hines has developed the Vance & Hines Pro Wideband Tuning Kit for FP3 Fuelpak Autotuner Fuel Injection Management System for '07-Up Harley-Davidson Motorcycles [SKU# 66011] The system works fast with full mapping sessions complete in as little as fifteen minutes!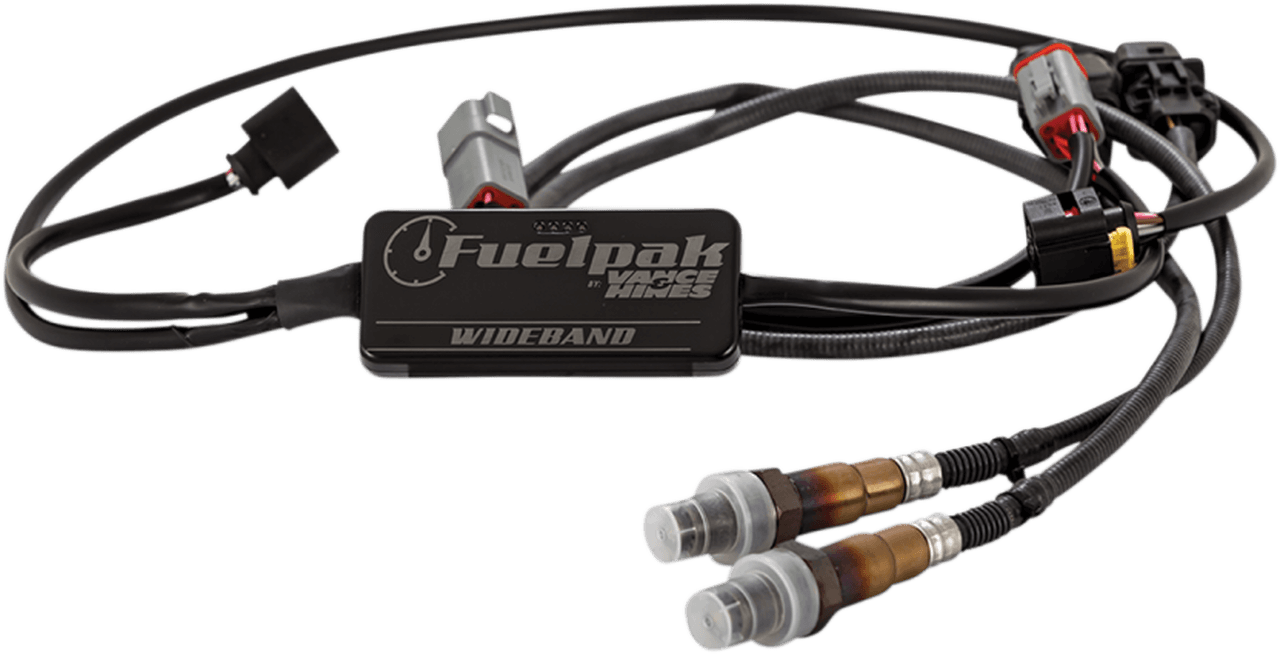 Quick, precise auto tuning using the Fuelpak FP3
Plug-and-play installation adds wideband tuning
Includes two 18mm wideband Bosch O2 sensors and control module
Can be used on multiple bikes with a Fuelpak FP3 installed
A wideband o2 sensor is able to read and sense much more than a narrowband sensor, and can be relied upon to be used as a tuning tool on the dyno. A wideband sensors is lot faster acting in the reading, and can tell you the exact a/f ratio that the motor is currently at.
Give your Vance & Hine FP3 FuelPak the capability to keep up with you upgrades. With wideband tuning, you can utilize your FP3 to cover any engine modification and have the best tune possible.
Vance & Hines Pro Wideband Tuning Kit for FP3 Fuelpak Autotuner Fuel Injection Management System for '07-Up Harley-Davidson Motorcycles [SKU# 66011]