Posted by West End Motorsports on Jul 14, 2017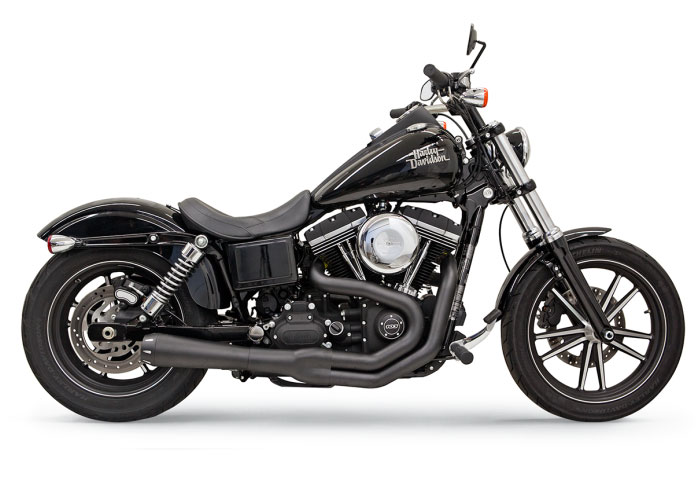 Bassani Road Rage II Mega Power System for '91-Up Harley Davidson Dyna Models FXD/ FXDWG (except FLD) - Black [1D32RB]
When it comes to performance exhaust systems that are dialed in for Dyna, you won't find any better than Bassani. The 2-into-1 Road Rage II Mega Power system lives up to it's name delivering the most bang for the buck. Designed specifically for tuned engines built for high-horsepower applications but will also make some impressive numbers on a stock engine. The key to Bassani's system is the equal-length 1 3/4 inch to 1 7/8 inch stepped headpipes that let's the engine move the spent exhaust gasses out faster. This also allows the engine to breathe in fresh air and fuel quicker for a complete burn and letting the engine produce more horsepower and torque.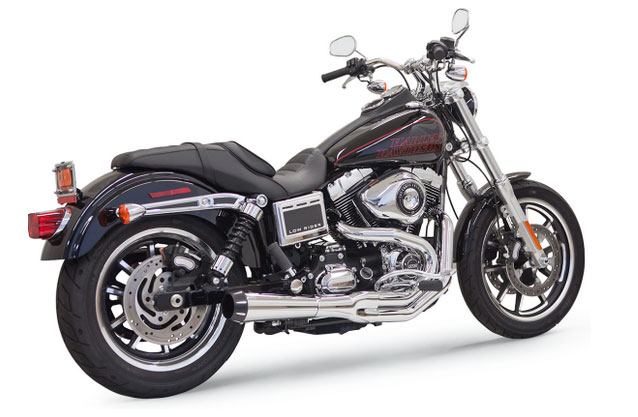 Bassani Road Rage II Mega Power System for '91-Up Harley Davidson Dyna Models FXD/ FXDWG (except FLD) - Chrome [1D32R]
The Road Rage II Mega Power System works with mid controls or forward controls.The tapered megaphone style muffler body is finished off with 4 inch black billet end cap with contrasting machined flutes for style. The heat shields are full coverage for a seamless look. Includes Oxygen sensor ports and plugs (12mm and 18mm) for a wide range of tuning capabilities.This version has a shorter headpipe to clear Dyna models with Long Shocks!