Posted by West End Motosports on Jan 11, 2017
Putting together a cohesive package of performance components to make shopping easier and faster was our goal as we developed part numbers for our Power Packages for Harley-Davidson Touring Models. The "trifecta" of horsepower begins with a performance exhaust system (ie: a lot louder than stock), a high flow air filter kit, and a fuel processor to deliver the right amount of juice.
We've gone ahead and put several packages together from some of the top manufacturers to make shopping a breeze. Most packages consist of a set of Slip-On Mufflers, Performance Headers, a High Flow Air Kit and a Fuel Processor.
All components are simple to install, and with basic hand tools can be installed in your garage in hours. The smile on your face will not only be from the awesome sound coming from your new exhaust system, but the pride you'll have knowing you were the wrench on your bike. Plus think of the money you'll save by not having to take it to the shop.
Both the Cobra FI2000 Black and the Vance&Hines FP3 FuelPak are genuine auto-tuners and do not require you to take your motorcycle to be put on a dyno saving you even more money.
These packages deliver more than just looks and ease of shopping. These kits will help your hot, lean running engine run at a reasonable temperature adding performance and life to your new engine.
Vance & Hines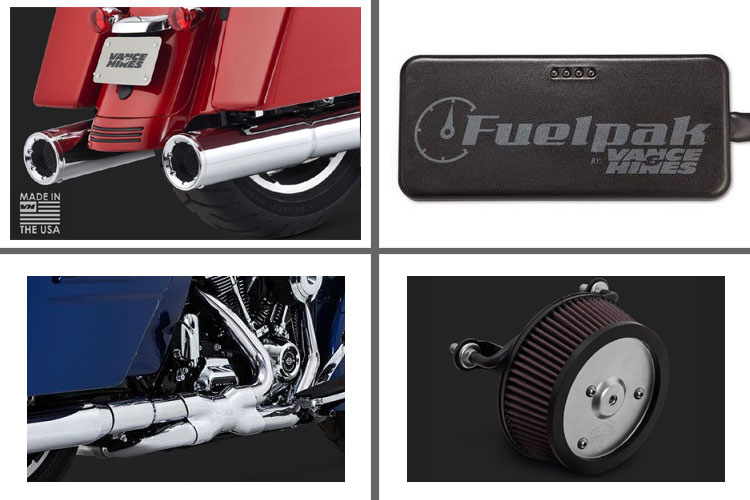 The Vance & Hines Power Package gets you everything you needed all in one shot. You choices include;
Vance and Hines Power Duals in Chrome or Black. Made with the X-pipe that is known all over the world for performance
Vance and Hines FuelPak 3 [#66005]. The revolutionary fuel processor. Capable of tuning your bike in minutes without paying another dime.
V02 Naked Stage One Air Kit [#71031]. Allows you to open up your intake without getting rid of your stock air cleaner cover. Necessary if you want to get the most of your performance upgrade.
Vance and Hines Slip On Mufflers in various styles like the Destroyer, Twin Slash Rounds, High Output, and Titan Slip Ons in Chrome or Black. If you're looking for the most performance and the greatest value, you can stop looking now.
Check out the Power Packages from Vance & Hines
Cobra USA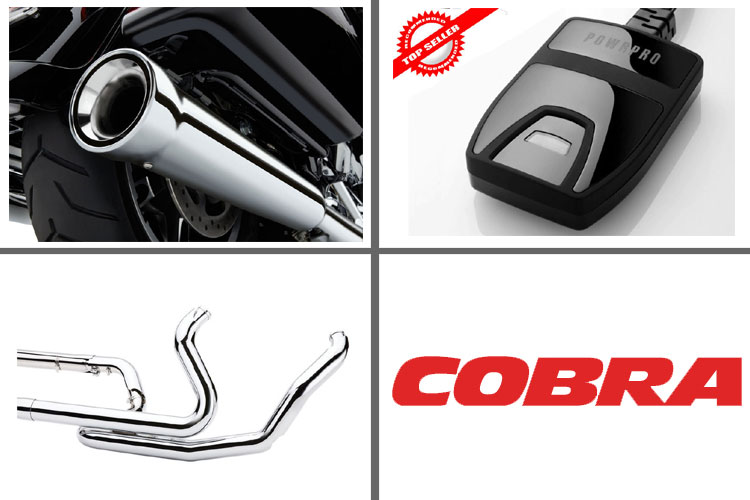 The biggest seller this year by far has been the Cobra 4.5 inch Neighbor Haters Slip-Ons. Maybe it's the ominous name or maybe it's the gobs of power they deliver to the ground. A massive look to go with their throaty sound.
This kit includes:
Cobra PowrFlo Headers in Chrome or Black that pull the plug on the restricted stock headers.
The Cobra PowrPro Back tuner [#692-1631B]. All you do is plug it in and ride, it does the rest!
Cobra Slip On Mufflers for 2017 FL Models. Check out the new 909's, PowrFlo, RacePro, and kick ass Neighbor Haters
Check out the Pwr Packages from Cobra

Bassani Xhaust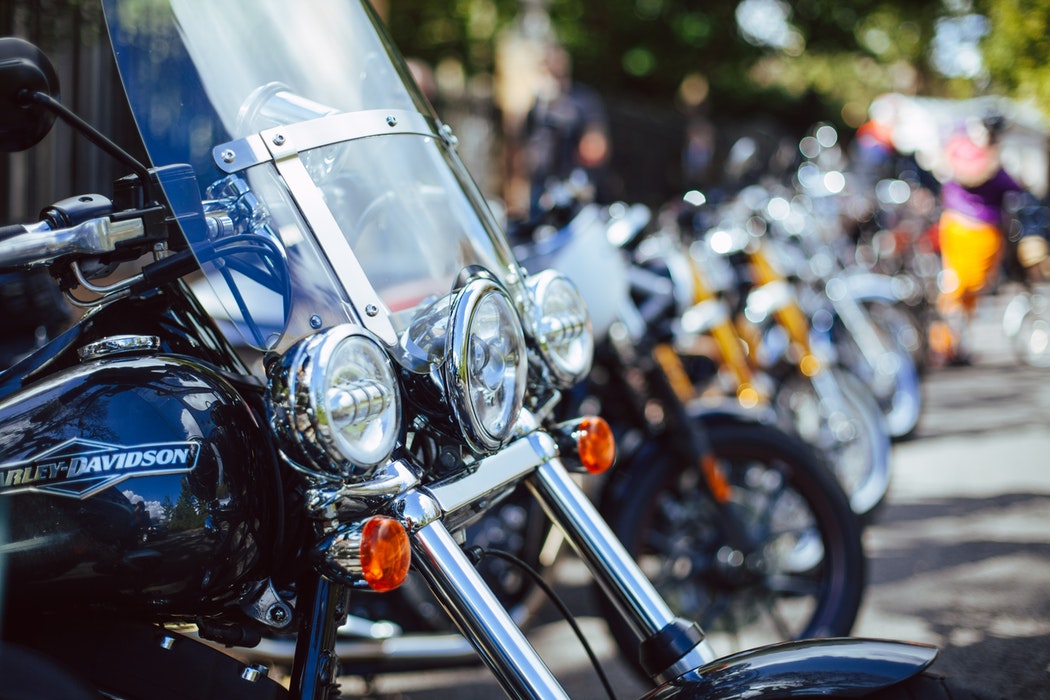 Bassani revolutionized the industry with their Down Under headpipes, now available for 2017 FL Models. Not only do they give you the throttle response you want, but also eliminates the catalytic converters which makes the stock headers restrictive and super hot. Eliminating heat always adds horsepower.
The Bassani Pack includes;
Bassani Down Under Headpipes for 2017 HD Touring Models in Black or Chrome
Bassani DNT Slip On Mufflers for 2017 Models. Available with custom endcaps. They are nasty when you crank the throttle, but when you're just cruising along you can hear your radio without a problem.
V&H Fuelpak [#66005]. This little tuner handles any combination of exhaust with ease and comes in at a price that's impossible to beat. that's why we hand picked it for this package.
Check out the Bassani Power Packs for 2017 Harley-Davidson Models
They don't call us the Kings Of Convenience for nothing!