Posted by Wiley Moody on Jan 27, 2020
There's a sense of confidence that comes with riding a motorcycle when you know everything's just right. Whether you're a novice or an experienced enthusiast, mastering your own V-twin motorcycle maintenance can save you a lot of money, help you ride safer, and even empower you. In practice, the requirements of the tasks involved in a motorcycle maintenance checklist vary depending on your bike.
First, consult your owner's manual before you begin to educate yourself about matters of maintenance. After familiarizing yourself with your motorcycle's specifics, we can now look at the routine motorcycle maintenance tips you should follow.
Do a Thorough Walkaround
When is the last time you inspected each part of your V-twin motorcycle? Everything on your bike wears gradually, so don't assume that everything's fine. Do a thorough walk around and look out for anything unusual that requires attention. Look for leaks, examine pivot points for signs of wear or interference, and turn your key to test your motorcycle lights. A visual inspection is typically the first part of your motorcycle maintenance checklist.
Check Your Battery
The last thing you want is a battery crapping out on you halfway through your ride. It's frustrating but totally avoidable. Check your battery's overall health using a multimeter or specialized battery tester. You want to be sure that your battery can quickly crank up your engine without problems. If your battery is pushing five years, replace it. Also, clean your terminals and coat them with dielectric grease to prevent corrosion. Check your spares too, and inspect your fuses.
Check Your Tires and Wheels
The importance of your tire condition can't be overstated. While the age of the tires matter, it's certainly not the only factor in determining roadworthiness. As part of fulfilling your motorcycle maintenance checklist, you need to check for the most common problem - wear. Look out for cracks, dry rot, tread depth, and excessive hardening by oxidation.
Indications of wear mean it's time to replace your motorcycle tires. For the wheels, elevate the front end of your bike and check for badly worn bearings, rolling resistance, excessive play, and any other issues. Get yourself the right tire care products, too.
Inspect Your Drive Chain or Belt
Another great motorcycle maintenance tip is to check your drive train or belt as you rotate your rear wheel. Look out for any binding, excessive chain and sprocket wear, or seized links that would indicate it's time for a replacement. If everything looks fine, clean the chain using a brush and solvent, then re-lubricate it.
Check for proper alignment with an alignment tool and measure tension with a gauge. Your motorcycle maintenance checklist manual should guide you on this. For a belt-drive, look for wear, cracking, or stray cords. If any belt-drive teeth are chunked out, consider a replacement.
Check Your Brakes
Check that your brake pads are wearing evenly and compare depth against service manual specs. With your bike raised, rotate the wheel to check for any warping on the rotors. Feel the surface of the rotor for any scoring and inspect for glazing. Look for any signs of aging or wear on the brake lines too. Replace them if worn out for improved brake control and feel. Replace your brake fluid as outlined in your service manual.
Inspect and Replace Your Fluids
Motorcycle fluids are often overlooked in motorcycle maintenance checklists. Apart from the brake fluid, you should also check your coolant or engine oil. Add fresh coolant every other season. Check your service manual as intervals may differ depending on your motorcycle. A simple drain or flush should help avoid corrosion inside your cooling system. When doing so, install a new radiator cap. Take into account oil age and mileage when changing oil.
Check and Replace Your Filters
Always make sure you stay on top of oil filter, fuel filter, and air filter replacement or recharging. Check your service manual for details. For instance, if your air filter is clogged and dirty, your motorcycle's performance will suffer. Replacing filters is not always easy for beginners, so if you need help, go to a local repair shop and watch how it's done. This should now be part of your routine motorcycle maintenance checklist.
Check Your Controls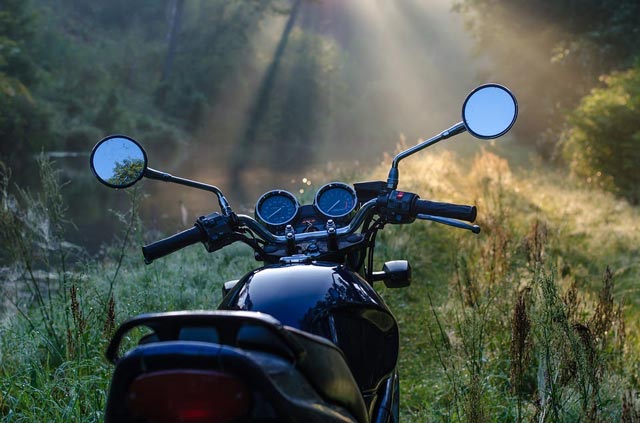 Our last motorcycle maintenance tip is to check your motorcycle controls, including the throttle and clutch for smooth adjustment and operation. Adjust your push and pull cables, unstick your cables using lube, and look for interference on the lever or throttle tube, or binding from improper cable routing. Replace any worn cables. Sit on the bike and ensure that mirrors are not loose.
Shop Custom Motorcycle Parts and Accessories
If you need more information about our motorcycle maintenance checklist, don't hesitate to talk to our knowledgeable experts at West End Motorsports. We bring you the best custom motorcycle parts and accessories so you can keep your bike looking great. Shop exhaust kits, windshields, fairing kits, and other parts online now.