Posted by Wiley Moody on Mar 3, 2020
One of my bucket list items I've had since moving to Pennsylvania was to go on the factory tour at the Harley-Davidson Vehicle Operations in York. This year I got my opportunity when my significant other took me there as a surprise for my birthday.
Ted, the gentleman who greeted us as we walked in shook my hand and said they had been expecting me, so I knew there had been some pre arrival conversation and the staff knew it was my birthday. I appreciated the personal touch!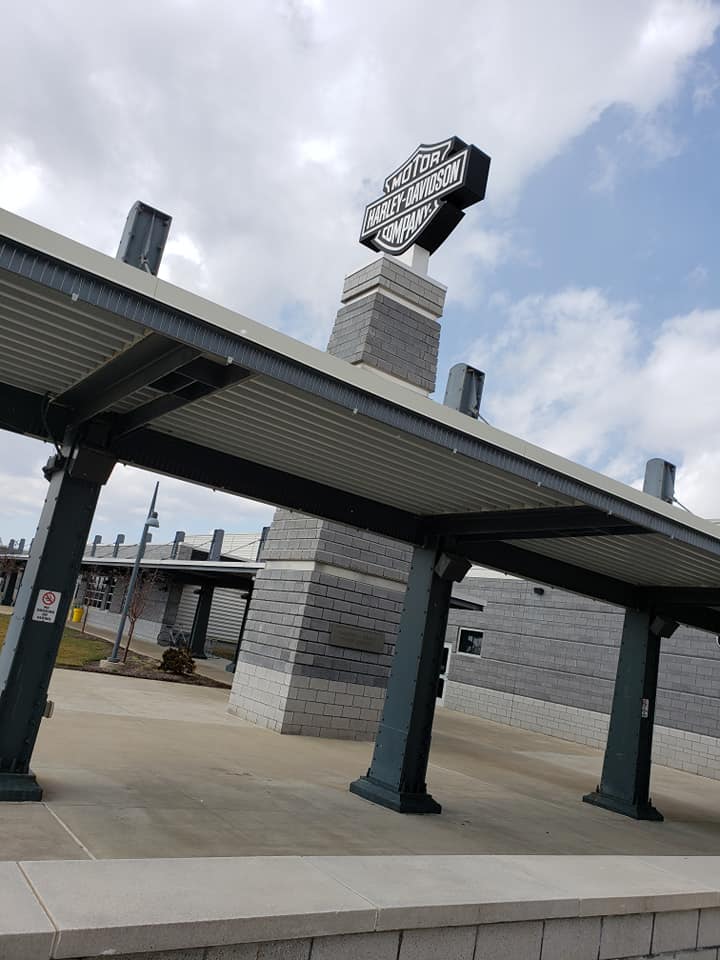 Upon entering we were told that the Steel Toe Tour was unfortunately cancelled for the time being. This happens when there are production changes or year-end maintenance taking place. A modified tour, The Freedom Factory Tour, offers a 10 minute video and then a tour of the fabrication areas for fuel tanks, fenders and frames.
During the tour it was revealed that everything was automated except for the workers feeding the machines that welded or stamped out the components. An endless supply chain feeds the operation, as Harley uses the "Just in Time" approach to keeping their plant supplied with everything necessary to build 400 motorcycles a day.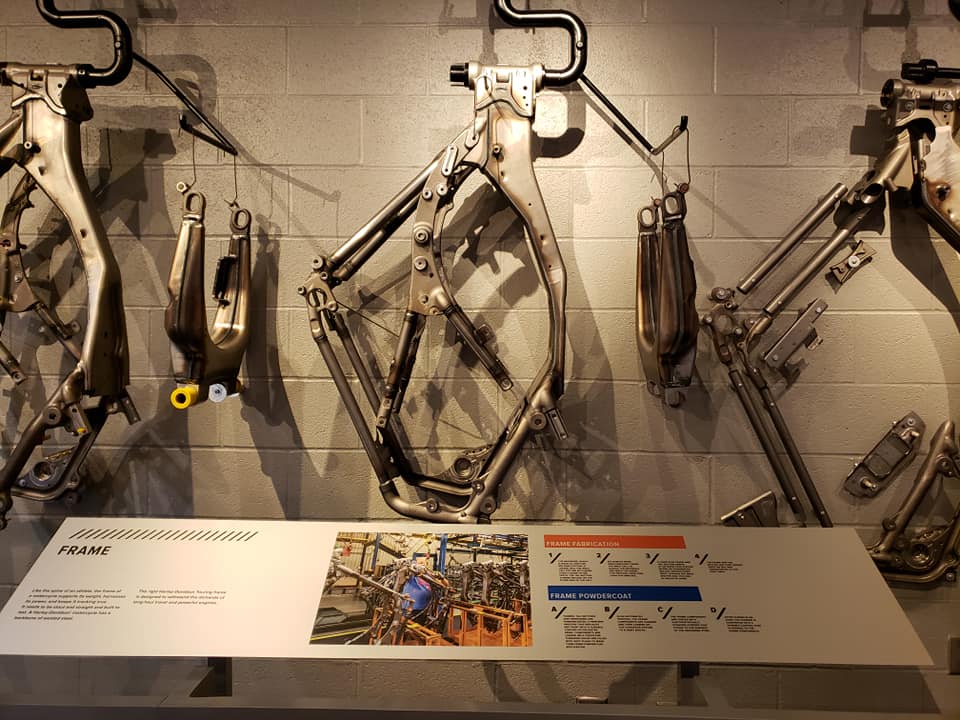 The Freedom Factory Tour lasts about 30 minutes and our tour guide Loretta was great with explaining what we were seeing, offering interesting trivia, and as a rider herself, knew every aspect of the Harley experience. An interesting fact is that Harley regulates what you can use as an antiperspirant or perfume in the paint department. They found some of the chemicals in such items cause flaws in the paint.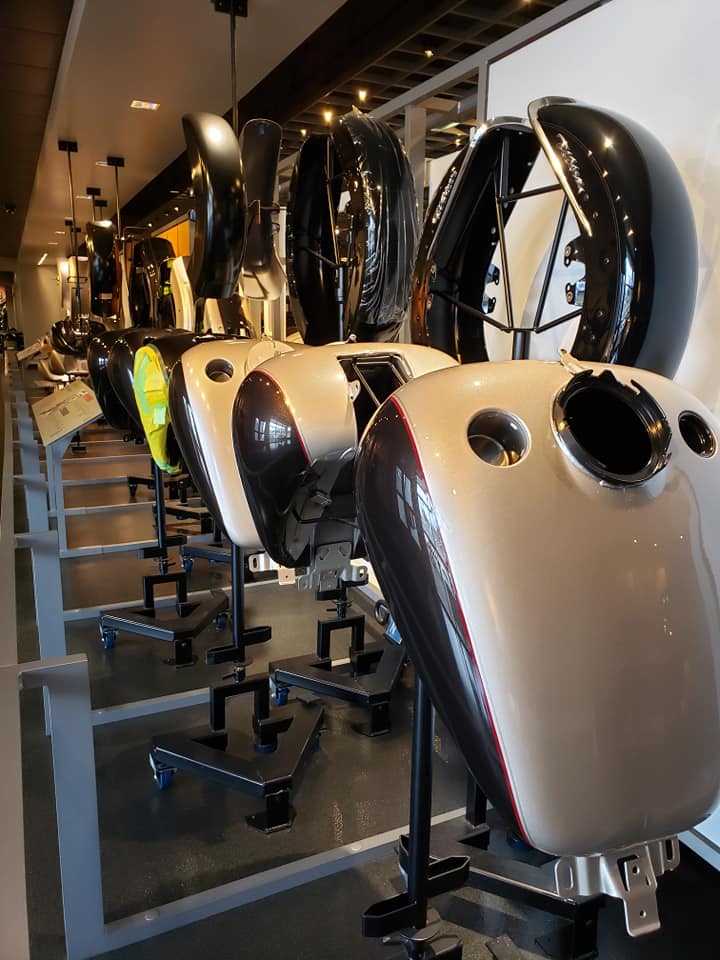 No pictures were allowed inside the factory, but in the Tour Center, the area before going inside, gave a glimpse into the assembly that was happening on the production floor. You can sit on some of the motorcycles produced at the plant and have your picture taken on a new M-Eight Road Glide or a Street Glide.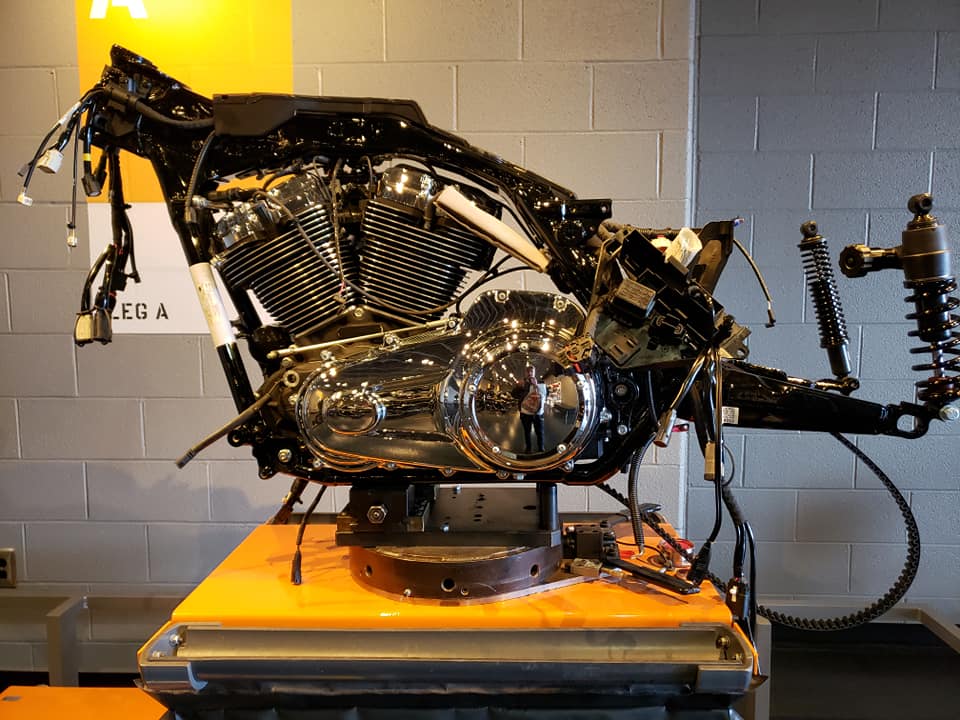 But at the end of the tour I got an added birthday surprise. The York Tour Center staff led by Shannon Ickes surprised me with a homemade cake and a card signed by their whole crew. This isn't something they normally do at all and was done because they couldn't give me the Steel Tour on my birthday. The additional personal touch was not lost on me and I felt very honored the staff would go the extra mile to make my visit exceptionally special.
The Harley-Davidson® Factory Tours are definitely something you should experience if you get the chance. I can not promise the same level of attention I was afforded during my visit there, but no matter whether you take their Steel Toe Tour, Classic Factory Tour, or the Freedom Tour, you will not be disappointed.
VEHICLE OPERATIONS TOUR CENTER & GIFT SHOP
1425 Eden Road, York, PA 17402
Monday – Friday 8:00 am – 4:00 pm
Phone: 717-505-4121
Wiley Moody

West End Motorsports Creative Service Director

Leading The Pack